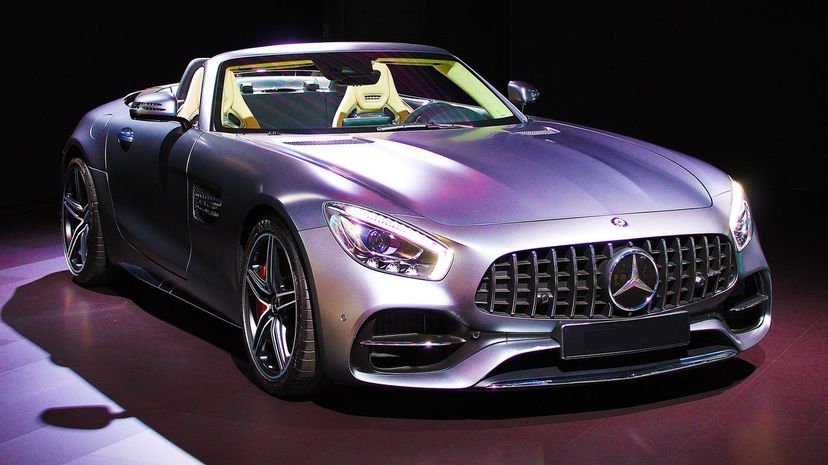 Image: Wiki Commons by Bahooka
About This Quiz
Hold on to your helmet! You're about to take a ride in the fast lane with this zero-to-60 trial. Autos we present were designed to captivate your imagination. Take care when heeding how many high-speed road and track rockets you can reckon on sight! 
Speed has a lot to do with the design of the vehicle. Lamborghini has upped the ante by focusing on forged aluminum and carbon materials to comprise the frame of its Huracan Performante. These special metals are easy to sculpt into speed-friendly shapes, and they weigh less than traditional hardware, so aerodynamics are enhanced considerably. 
Complex under-the-hood technology picks up the speed from there. Every model year, V-6, V-8 and above engine specifications get more sophisticated as the horsepower surges. Past the 1,000-hp marker, you're cruising way beyond official beast mode. In this quiz, you'll see just how well Bugatti, in particular, struts brute status both on the road and the raceway. Trailblazing aerodynamics coupled with enhanced turbocharged power equal the supercar hype that you crave.
All-electric hypercars have only accelerated the possibilities for even more turbo in the years ahead. Croatia's Rimac Automobili mounted electric motors on each wheel of its one-million- dollar-per-unit introduction into the hypercar market, the Concept_One. Now, that's what we call super fast-forward thinking!
Wise up on these road-legal racers and more in one zippy scroll!