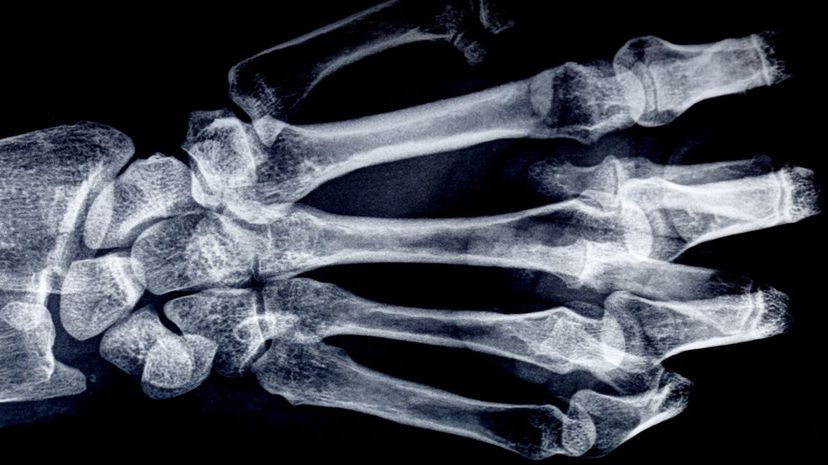 Image: Douglas Sacha / Moment / Getty Images
About This Quiz
Do you know how many bones are in the human skeleton? It's a bit of a trick questions because the exact number varies slightly between individuals and changes with age. 
When you're born, your skeleton has about 270 bones. By adulthood, many of the bones in your body fuse and that number reduces to about 206. Even this number is only a rough approximation since you might not have the same number of bones as the person sitting next to you, thanks to sesamoid bones. 
A sesamoid bone is a bone that acts to redirect forces in a pulley system. For example, your patella (knee cap) allows the quadriceps muscle to efficiently pull on the front of your tibia to extend your leg. 
Many small sesamoid bones no longer serve an essential purpose for human movement and are only found in a small percentage of the population. One small sesamoid bone located behind your knee called the fabella is only found in 10-30% of the population. 
Can you name the 35 smallest bones in the human body? No, you can't say "foot bone" and "leg bone." We're looking for exact names. If you think you can name these 35 bones in under five minutes, click begin to get started!
Douglas Sacha / Moment / Getty Images