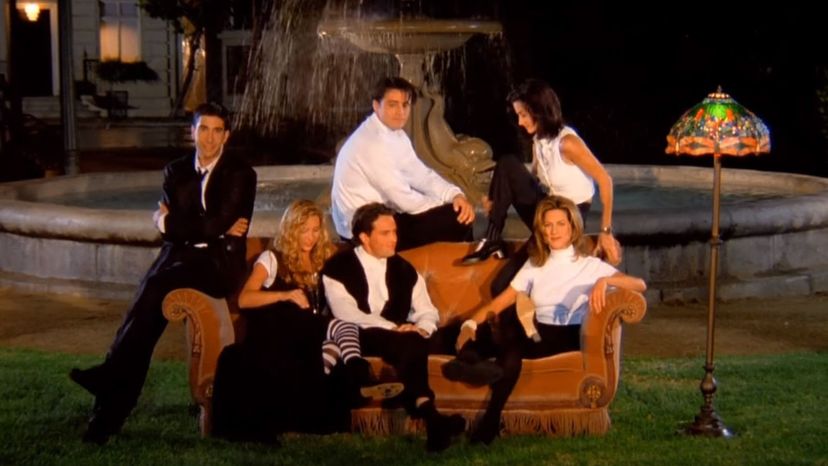 Image: Warner Bros. Television
About This Quiz
The 1980s were packed with so many hit TV shows that even pop culture fanatics can hardly name them all. The '90s may not have created quite as many 20th century stars, but it did spawn some big hits, too – and those TV shows spun their way into our hearts (and ears) thanks to their unforgettable theme songs. In this '90s-heavy quiz, do you think you can match the following lyrics to the correct television program?

Not all theme songs have words, but that doesn't make them any less memorable. Think "The A-Team" or "Airwolf" for starters. But the right lyrics for the right show can set the tone for an entire series. Do you recall the show that started off with the ominous line, "But you're one in a million / You've got that shotgun shine (shame about it) / Born under a bad sign, with a blue moon in your eyes"? It was one of the biggest hits in television history, and it featured a family of mobsters who may have felt occasional twinges of regret for the hideous crimes they committed.

How about this classic line: "If the teacher pops a test / I know I'm in a mess / And my dog ate all my homework last night / Riding low in my chair / She won't know that I'm there
If I can hand it in tomorrow it will be alright"? Those words are from, of course, "Saved By The Bell."

But Screech won't chime in with hints on this tough quiz – you'll have to go it alone. Try this '90s TV show lyrics quiz now!