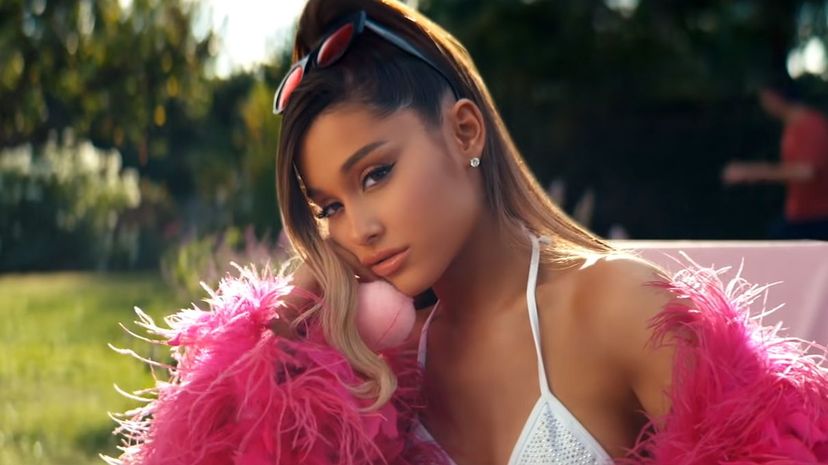 Image: Republic Records / UMG
About This Quiz
She's only 26, as of early 2020, but Ariana Grande has occupied more than her fair share of the headlines. It started in earnest in 2008 with a Broadway appearance in "13," which propelled her career with Nickelodeon, where she starred in not one, but two television series. In 2013 (seems longer, doesn't it?), she released her first album, "Yours Truly," and her celebrity was off to the races. 
Only roughly seven years into her career as a solo artist, she has been nominated for — and received — numerous awards, including a Grammy and two Billboard Music Awards. She has dominated online musical spaces like YouTube and Spotify. Even her romantic life has been lived in the spotlight, with Ariana being linked to the likes of the late Mac Miller, "Saturday Night Live's" Pete Davidson and fellow artist Big Sean. Of course, we'd be remiss if we didn't mention the, ahem, doughnut-licking incident of 2015. (Hey, all of that is behind us now.) And don't get us started on her look: that ponytail is nothing if not iconic Ariana Grande.
But enough about her. This quiz is about you — no, really! We want to see what kind of Arianator you are. Will this lyrics and title quiz be a "Problem"? Or can you "Focus" and "imagine" to "Break Free" for a win? We'll wish you a hearty "Congratulations" if you dominate. "thank u, next"!