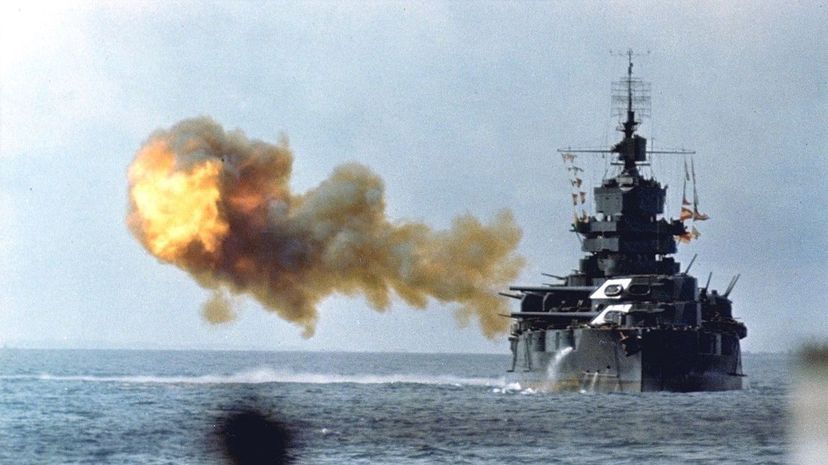 Image: U.S. Navy via Wiki Commons
About This Quiz
The greatest battles have been fought by land, air and sea. We want you to brush up on significant sea clashes with this history challenge. The intriguing nautical fortresses of the past and present that we include in this quiz are sure to float your boat!
After engaging this epic ship-battles challenge, you'll gain a better appreciation for the sea vessels that protect the world's shores. Warships are designed to move with ease, speed and accuracy to best respond to national security threats or to maintain order. Nineteenth-century ships were engineered to fight the War of 1812, the American Revolutionary War, the American Civil War and piracy. Yes! Sea piracy was a major concern in colonial times when rogue private contractors set out to intercept the transference of material goods or slaves that were regularly transported by way of the high seas. If you imagine a world without next-day delivery service and airplanes, you'll start to understand why piracy was such a lucrative business back in the maritime day. 
Territories continue to protect financial as well as national interests using well-armed frigates with scopes strong enough to detect enemies on land and in the air, as well as in the oceans. Airplane carriers, oil tankers, amphibious attack vessels and an assortment of other watercraft comprise the world's fleet of ships that have battled things out at one time or another.
It's time that you nail the names of battles that these mighty boats helped to fight. So set sail after a scroll. Bon Voyage!