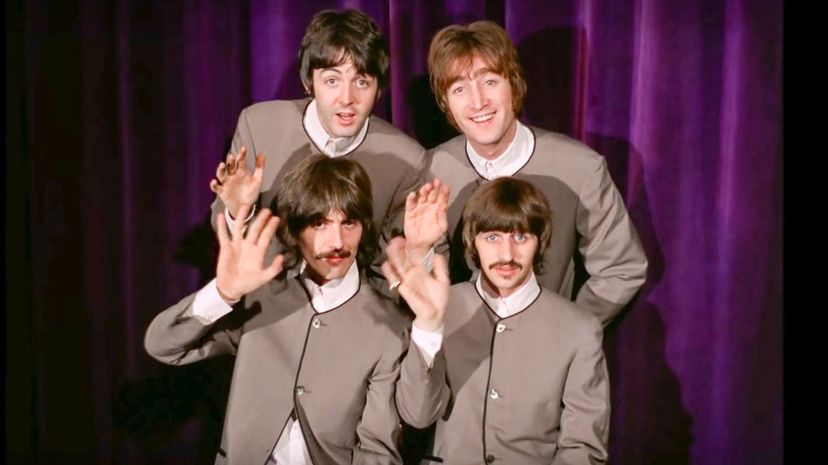 Image: UMG
About This Quiz
The Beatles are the most famous band of all time. Even if you tried your hardest to never hear a Beatles song or hear anything about the Beatles, it would be impossible. The group started in Liverpool, and they were mostly unknown for a few years as they played local spots in Europe. The band had a fifth member, Stuart Sutcliffe, who played bass, but when he left the band, Paul McCartney switched to bass, and the Beatles continued with only four members.
John Lennon, Paul McCartney and George Harrison had been rocking together since 1958, and they asked Ringo Starr to join them as a drummer in 1962. By 1963, "Beatlemania" was in full swing. The group mixed rock with pop, jazz, blues, reggae and British flair to create a new style that took the world by storm. The Beatles first arrived in American on February 7, 1964. They performed on "The Ed Sullivan Show," with about 73 million viewers tuning in, which was the largest television audience ever at the time. The band played two concerts and returned to the "Ed Sullivan Show" that month, and that's all it took to change music forever.
Before long, the Beatles held the top five spots on the U.S. music charts. They're the only band in the history of the world to have two self-replacing No.1 hits (for a total of three in a row) on the Billboard Hot 100. They sold more albums than any other artist and have had more No.1 hits than any other artist in history. Can you name these Beatles songs from just one line?