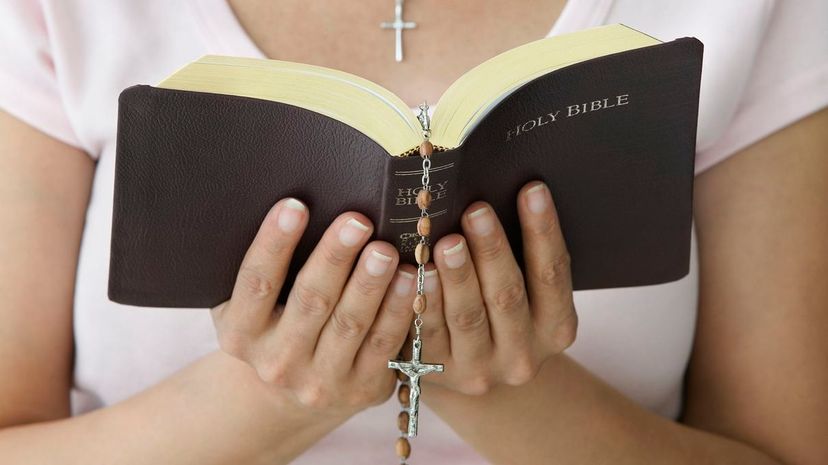 Image: Jose Luis Pelaez Inc / DigitalVision / Getty Images Plus / Getty Images
About This Quiz
Just in case you weren't aware, the Bible is huge. Some versions contain more than 800,000 words. This enormous volume is divided up into 66 different books, 39 in the Old Testament and 27 in the New Testament -- although different versions used by some denominations contain even more books. The Old Testament books were written over a long period of time, perhaps a span of more than 1,000 years. These books include historical accounts, lists of laws, poetry, prophecies and songs of worship. 
The New Testament books were written over a much shorter period, about 50 years. Four of the books are essentially biographies of Jesus. These are known as the Gospels. Many of the books are actually letters written to various churches, sharing both criticism and advice. The majority of these letters were written by Paul.
Whether you're focused on the Old Testament, the New Testament or both, reading the Bible can be a pretty overwhelming task. Even tackling a single book can be a monumental endeavor. In fact, the book of Jeremiah alone is over 33,000 words! Others are a little shorter. You can always start with 3 John; it only contains 219 words. However, many of the main ideas of any of the books, big or small, can be summed up in as little as one sentence. Have faith in this quiz and see if you can name the books of the Bible from a one-sentence description!