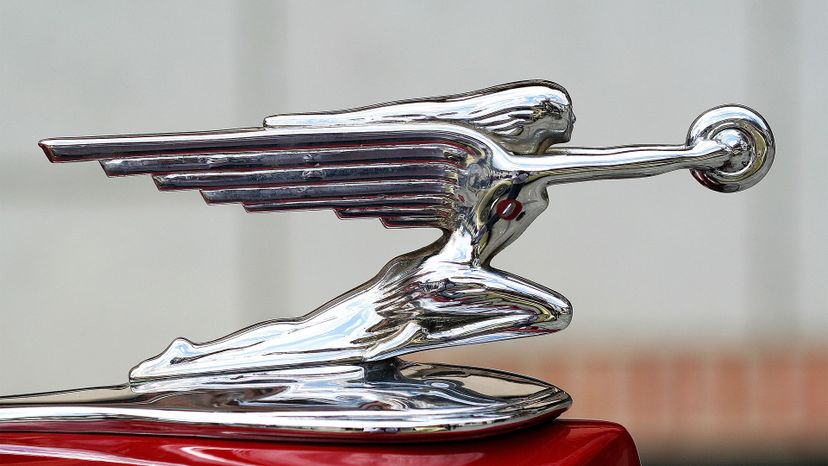 Image: Packard / BarbeeAnne / Pixabay
About This Quiz
Hood ornaments and badges have been used since the beginning of motoring. Back in the early years of motoring, a hood ornament was a great way to just zing up your vehicle a little.
Some could even be bought and added, for instance, a hood ornament called 'The Swallow' could be attached to any car. It was not sold by an automaker but by the Susse Freres foundry.

Some royal families such as that of Kaiser Wilhelm had their family crest turned into a hood ornament and added to their Mercedes-Benz. We're not sure what Mercedes-Benz thought about that!

And as the automotive industry is one that is closely associated with badges and symbols, hood ornaments carried on until health and safety got involved. Yes, a pedestrian on the wrong side of a hood ornament was sure going to be in for some pain! Another reason why you won't find hood ornaments on modern cars ... thieves!

Nowadays, a few cars still have hood ornaments, but these can retract into the hood with just the click of a button.

Let's see how good you are in recognizing hood ornaments and badges from yesteryear, some of which are still used today and have changed very little.

Good luck!