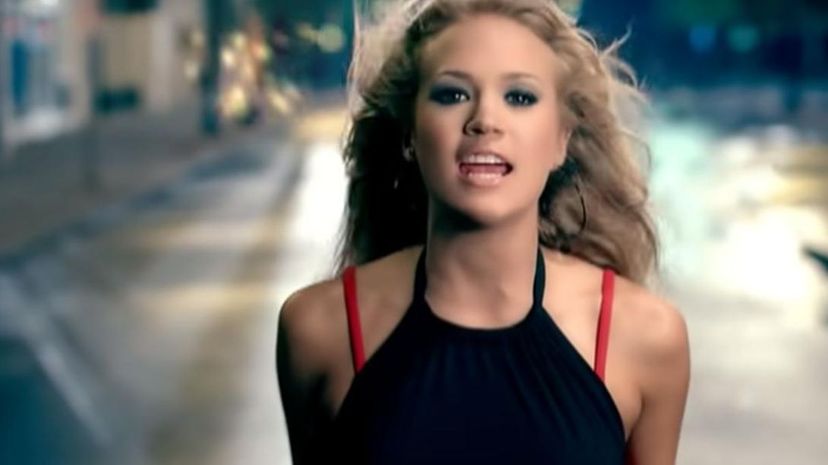 Image: Arista
About This Quiz
It was almost 15 years ago now that a girl from Checotah, Oklahoma, took her talent to the "American Idol" stage and walked away its big winner. From her St. Louis audition of Bonnie Raitt's "I Can't Make You Love Me" to her coronation song, "Inside Your Heaven," Carrie Underwood's stratospheric rise to success is nothing short of the American dream.
Her ascendancy was nearly immediate. After releasing "Inside Your Heaven," Underwood debuted at No. 1 on the "Billboard Top 100" chart, the first country music star ever to do so. Her first album, "Some Hearts," became the fastest-selling country album by a female recording artist since Nielsen started keeping track in the early 1990s. She followed it up with a Grammy for Best New Artist and awards for Single of the Year, for her second single release, "Jesus, Take the Wheel."
In 2008, she became the youngest-ever member of the Grand Ole Opry. Less than a year later, she'd won another Grammy – her fourth in three years. Over the past decade or so, she has spread her wings into other areas as well, performing the theme song for "Sunday Night Football," releasing a fitness clothing line, serving as an ambassador for Almay and even doing a little acting.
But, back to her music. How well do you know this icon who has sold 70 million albums worldwide? Can you identify "Cowboy Casanova" from "Renegade Runaway?" Match these one-liner lyrics to the songs she's recorded. You've got a "One-Way Ticket" to fun, so "Play On!"