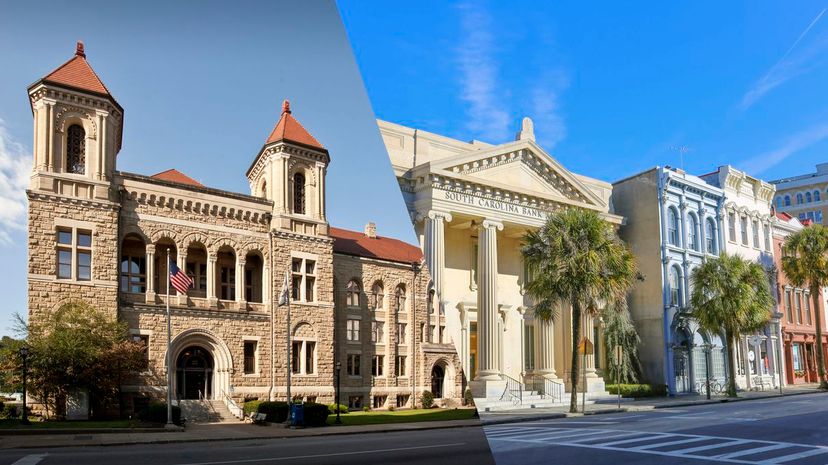 Image: Daniela Duncan/Moment/Getty Images, Thorney Lieberman/Photodisc/Getty Images
About This Quiz
Have you ever been to Manhattan? No, not the one in New York. How about Atlanta? But, not the one in Georgia. Maybe you've traveled to Nashville, but never set foot in Tennessee? Or, perhaps you've flown to Charleston, but never set foot in South Carolina. Confused yet?
Back when they were naming towns and cities (do they still do that?), some were so beloved that they eclipsed the boundaries of their original state and became a new place in a new state ... with the same name. You can fly coast to coast and find a Portland in both locales. Love St. Cloud? There's a cold-weather version and one that's in a state that's a bit warmer year-round. How do you feel about Las Vegas? Did you know there's two of them – though wildly different? 
There really is nothing new under the sun, including place names. Of course, imitation is supposed to be the highest form of flattery. If that's truly the case, then the cities in this quiz might want to take a bow!