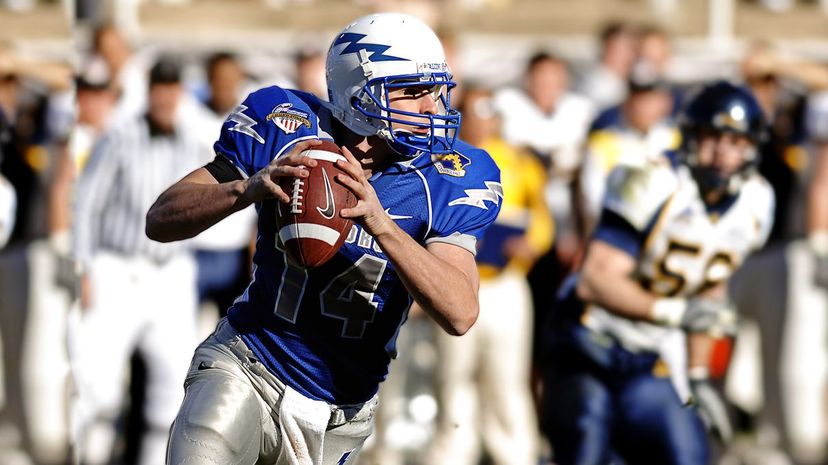 Image: Wiki Commons by U.S. Air Force photo/Mike Kaplan
About This Quiz
For college football fans, there's no better time of the year than the bowl season, which takes place in December and January each year. During this time, the holidays are definitely a priority, but as soon as the stuffing and presents are finished, it's time to gather around the television to see which teams will finish the year on a high note and which teams will be looking to the next season to avenge their losses. 
Of course, not every team makes it into a bowl game, as there are several requirements that have to be met to be considered a bowl-eligible team. But for the teams that are eligible, both the players and fans get the opportunity to travel to unique locations to experience local entertainment and one final game before the season comes to a close. That, of course, is for the teams that don't make it into the College Football Playoff. The lucky teams that reach the playoff compete in one of the New Year's Six bowls, where the focus is on a national championship instead of a vacation opportunity.
When you're ready to identify these bowl games, get started and see if this quiz can get you fired up for bowl season.
Wiki Commons by U.S. Air Force photo/Mike Kaplan