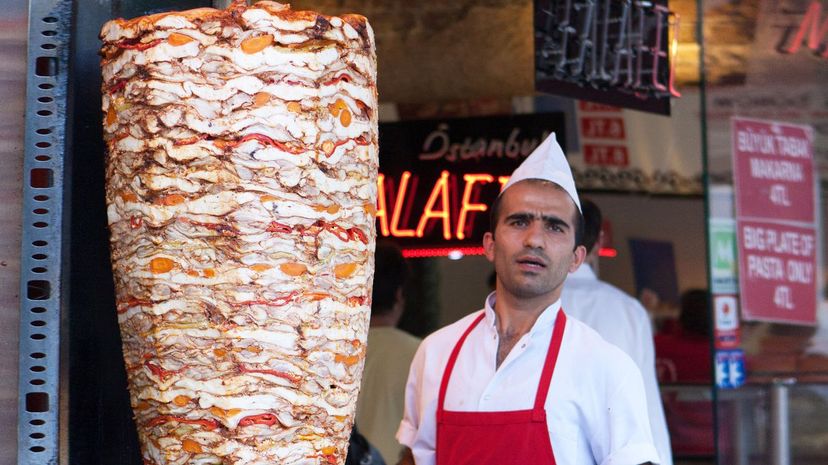 Image: Wiki Commons by Brian Jeffery Beggerly
About This Quiz
When you have a vast country with a smorgasbord of cultures, like America, for instance, you can argue dozens of foods as the country's national dish. People in Philadelphia might say the cheesesteak is the country's national dish. Marylanders could say the crabcake takes the crown, New Englanders might say it's the lobster roll, and New Yorkers could say it's the bagel. Those in New Orleans are definitely going with gumbo or jambalaya, and people in Alaska and Hawaii? Well, have you ever tried poi or Eskimo ice cream? 
Needless to say, a national dish isn't a scientific fact. Some countries list a national dish, and others don't, but listed or not, certain foods are religiously associated with certain countries. Those are national dishes. Sushi, pasta, cheeseburgers and crepes are near-synonyms for their respective countries, but not all national dishes are that famous or delicious. Pigeon pie, bat soup, goat water and rotten shark are also national dishes around the world, but just because it's a national dish doesn't mean you're going to enjoy it.
It never hurts to know what national dishes belong to what countries. If you're in Mexico, you might want to skip the lasagna and opt for the tacos. If you're in Japan, the word "takos" means octopus, and you might want to skip the Mexican version. You probably shouldn't visit Cambodia for pizza, and nobody goes to Italy for sushi. If you plan to do any traveling, you should learn the local cuisines. See if you can name the country based on the national dish.
Wiki Commons by Brian Jeffery Beggerly