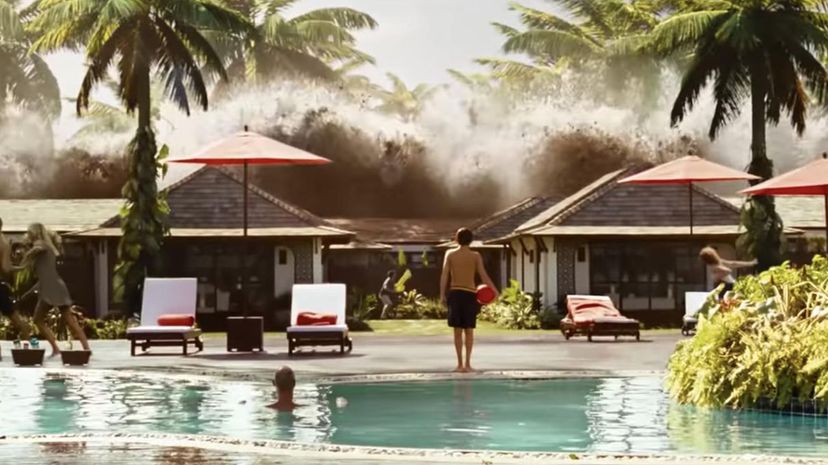 Image: Apaches Entertainment / Telecinco Cinema
About This Quiz
The oldest stories on Earth are arguably the disaster stories depicted in holy books around the world. Whether it's locusts, floods or utter destruction, we can't get enough of disaster stories. It's not the disaster that draws us in, but the triumph after the disaster that hooks us. 
Sometimes we want to see what would happen if the entire planet blew up, but more often than not, we want to see a group of regular people save the entire planet from blowing up. It's cool to watch what would happen if aliens crash-landed on Earth, but it's cooler to watch the entire planet overcome their differences and fight aliens together.
Disaster films pluck every emotion from fear and hate to love and hope. Can you imagine if an asteroid was headed right toward Earth? Would you go to work? Imagine if you saw a UFO in your backyard? Would you tell anyone? Can you imagine being the last apocalypse survivor or being stuck in a copper mine? Can you imagine floating away in outer space or trying to outrun a tsunami? 
Disaster films shine a glimmer of hope on some of the darkest moments imaginable. No matter how many aliens or explosions or crashes or breakdowns, there is always the belief that no disaster is too big to overcome, and that's why we love disaster films. Can you name these disaster films based on an image?
Apaches Entertainment / Telecinco Cinema