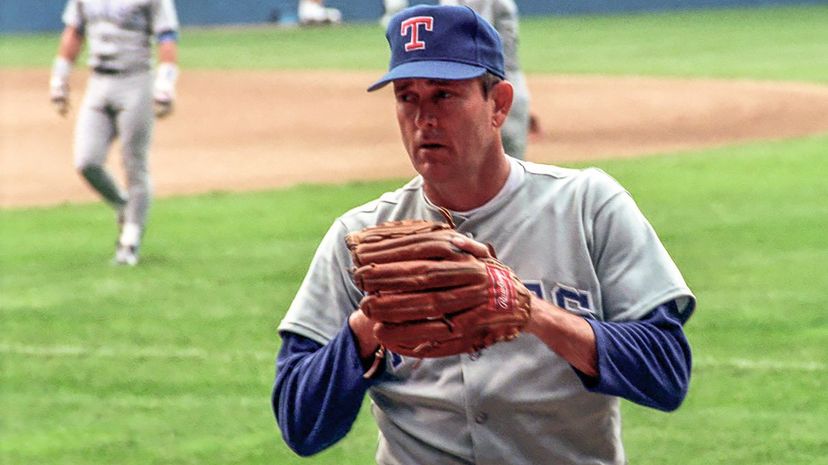 Image: Wiki Commons by Chuck Andersen
About This Quiz
Aroldis Chapman and Jordan Hicks currently share the title for hardest throwing pitcher of all-time. Both these pitchers have thrown pitchers measured at 105.1mph. However, changes in technology make it difficult to compare the speed of pitches across generations.
Older radars measured pitch speed as the ball crossed home plate. Modern Statcast technology measures pitch speed about 50 feet back from home plate. The new way of measuring pitch speed gives a higher reading because the ball experiences less air resistance at this point in the pitch. 
Nolan Ryan is known to be one of the fastest pitchers of all-time. When the modern-equivalent speed of his fastest pitch is estimated, it's thought that his fastball would have surpassed 108mph. 
As you're going through this quiz of the fastest pitchers of all time, you may notice that many of the historical greats don't appear here. Having a blistering fastball is awesome, but it doesn't guarantee success. Many of the best pitchers have found success by mixing their pitches and putting nasty movement on the ball. 
Do you think you can hit a home run by naming all of these fastball pitchers? If you think you're an MLB expert, begin this quiz now!