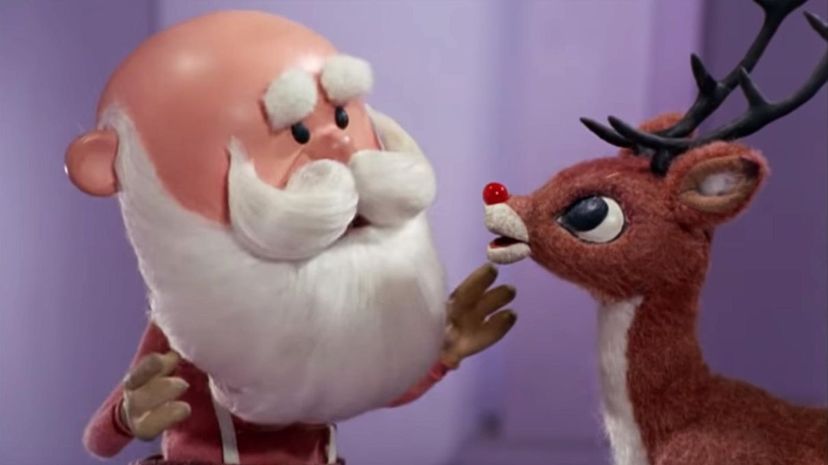 Image: NBC
About This Quiz
Popcorn? Check. Footed pajamas? Check. Hot chocolate and Christmas specials on TV? Check and CHECK! Listen, we love the Christmas season. There's nothing better than slightly colder (but not too cold, please!) temperatures, a fire in the fireplace, and snacks while everyone piles on the couch to watch the best holiday shows on TV.
Christmas classics made specifically for television have been going on for a long time. It was 1964 when we first met "Rudolph, the Red-Nosed Reindeer." Just a year later, we got "A Charlie Brown Christmas." "Mickey's Christmas Carol" came along in the early 1980s, and we've gotten new classics along the way: "Shrek The Halls," "Kung Fu Panda Holiday" and, one of the newest editions, "Trolls Holiday." We'd dare say that the holiday season isn't complete without checking out a few, as time permits between caroling, ice skating and wrapping gifts.
But how well does your memory serve you regarding these Christmas classics? Who exactly "stole Christmas?" What kind of Christmas did Emmet Otter have? Who was the "Other Reindeer?" And, did anybody finally convince Virginia that there is, in fact, a Santa Claus? 
This quiz is a veritable walk down Candy Cane Lane, with a holiday "must-watch" list that will surely add to your own. Can you identify these Christmas TV features? Pair the screenshot and a short clue with the title and be prepared to have a "Berry Merry Christmas!"