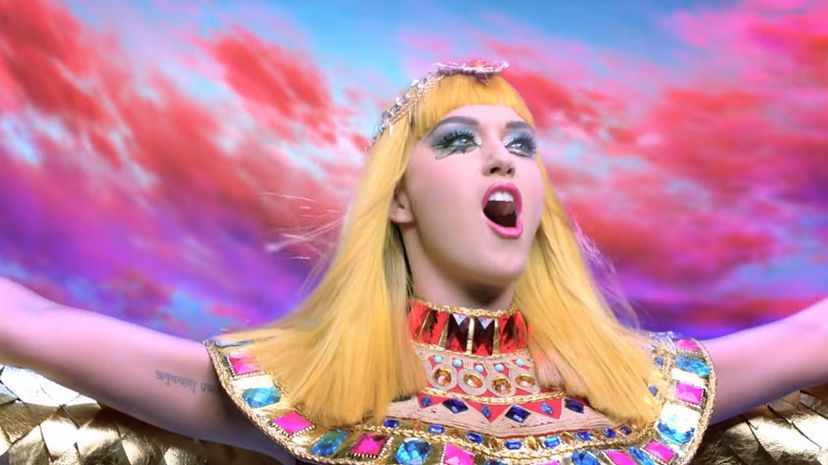 Image: Capitol Records
About This Quiz
Even though she's only in her 30s, Katy Perry has already had a long and complicated career. While still in her teens, Perry got signed to a Christian music label. After the subsequent gospel album they released was a commercial flop, Perry moved to Los Angeles, where she rebranded herself as an Alanis Morisette-style girl rocker. She had some successes during this phase but was still dropped by her new label, Columbia Records.
Luckily, Perry didn't give up. Instead, she made her rock more pop-friendly and was signed by Capital Records. Her 2008 record "One of the Boys" contained several hit songs, including "Hot N Cold" and "I Kissed a Girl." These bops (and their playfully sexy music videos) made Perry famous, setting the stage for future successes, such as her wildly popular albums "Teenage Dream" and "Prism."
Today, Perry is experimenting with electropop sounds and political lyrics. She's also still an A-list star, who regularly puts out insanely charming music videos. That's what this quiz is all about! We've put together a series of screenshots from Perry's vast videography. Given these images (and some verbal clues), can you guess which song each screenshot is from? Warning: this is a tough quiz, which only Perry superfans can master. Are you up for the challenge? Let's get quizzing!