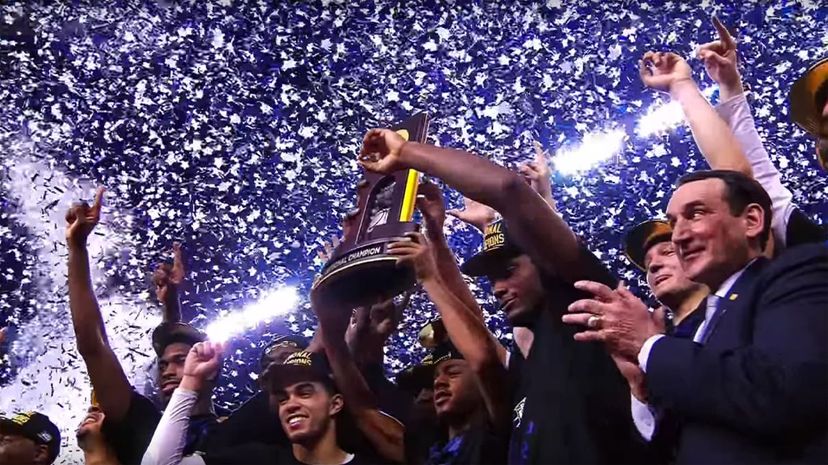 Image: NCAA
About This Quiz
March Madness is that time of the year when even non-sports-fans are engrossed by all that's happening. It's almost impossible to ignore. Some of basketball's biggest names are born, and even if they don't play another basketball game in their lives, they live forever in basketball history. 
Some players, like Christian Laettner, have been immortalized for their March Madness play, even though they had little success in the NBA. Some players, like Patrick Ewing, have never won an NBA championship but have won an NCAA championship. Some players, like Kareem Abdul-Jabbar, have won multiple NBA and NCAA championships, and some of the world's greatest players, like Kobe and LeBron, never even went to college. 
How much do you know about March Madness? Do you know the greatest players to ever compete in it? In 1982, Michael Jordan hit the game-winning shot to win the title. It would've been a three-pointer but the three-point line hadn't been implemented yet. Who did he play for? Back when Kareem Abdul-Jabbar was Lew Alcindor he revolutionized the college game. The NCAA actually had to ban dunking because he was too dominant. Do you know what legendary team he played on?
Put your basketball skills to the test and see if you can name the March Madness champion based on an image of a player.