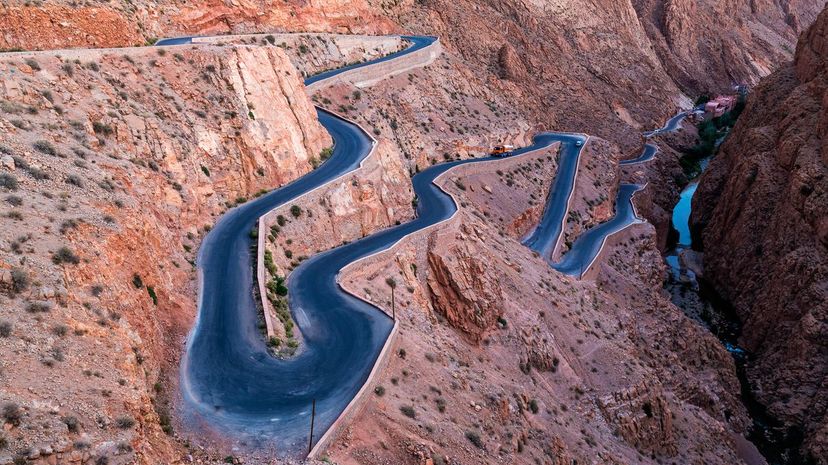 Image: Pixelchrome Inc / DigitalVision / Getty Images
About This Quiz
Sometimes to get from Point A to Point B, we don't always take the best possible path. Many roads seem like a good idea, but nature, lousy drivers, time and poor planning can often be the bane of an enjoyable driving experience. Some roads are conducive to traffic jams; others lead to rock falls, cliffs, head-on collisions and endless, uninterrupted space where anything could happen. 
If you consider yourself someone with a head for adventure and an eye for danger, maybe you can recognize where some of these roads lay in wait for unsuspecting drivers. From the nearly endless hairpin turns of 99 Bend Road to Heaven to the stretch of I-4 from Tampa to Daytona Beach in Florida that has proven to be the deadliest stretch of road in all of America, these roads that need to be respected. Respected or — if we're practical — avoided at all costs. Sometimes a detour is in your best interests, isn't it?
If you think you know some of the most dangerous stretches of road in the world, grab your GPS and take the quiz!
Pixelchrome Inc / DigitalVision / Getty Images