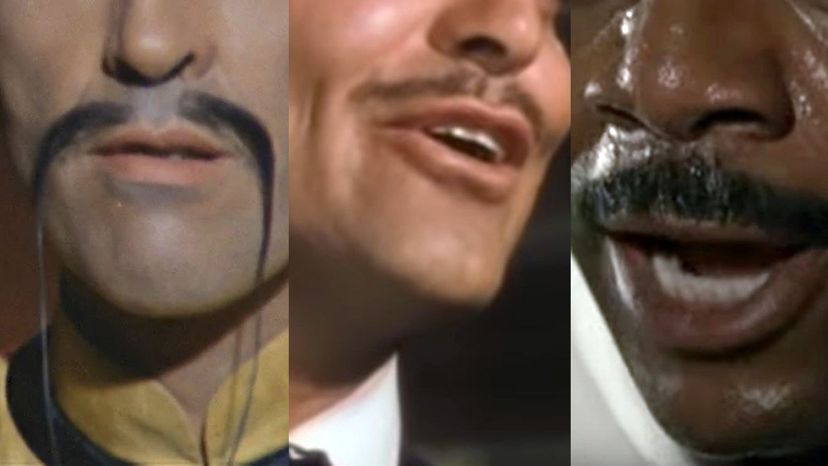 Image: Balcázar Producciones Cinematográficas, Metro-Goldwyn-Mayer (MGM), Lorimar Film Entertainment
About This Quiz
Fake or not, facial hair can tell us a lot about a character. We can learn whether they're untidy or care about their appearances, or whether they're badasses or wusses, just by looking at their faces. While some of you may disagree with us, we know what we're talking about. Do you think Borat would be nearly as funny as he was if he didn't have that ridiculous mustache? Or that Samuel L Jackson in Pulp fiction would be nearly as scary-looking if he didn't have those curls growing around his mouth? The hair makes the man it would seem, so we want to see if you can make these mustaches out enough to correctly name the movies they belong to. 
What we're going to do is show you some mustaches and give you some movie options. It'll then be your job to tell us which movie they belong to. And if this sounds a bit daunting, don't be afraid because we've got some hints to help you if you get stuck. 
So let us test your movie mustache knowledge in this quiz. You may have what it takes to open your own grooming shop when you get your results.