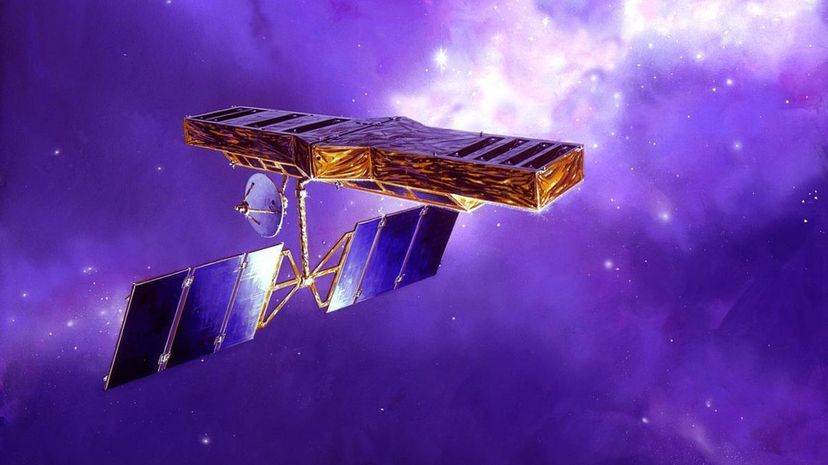 Image: WikiCommons by NASA
About This Quiz
NASA is everywhere! Learn just how nosey the most technologically advanced organization in the universe has been over the past 20 years. We've got the skinny on NASA missions that will wow even the wildest imagination. Identify the right missions, and we'll explain what makes these expeditions so great!
Thank goodness for the inquisitive, busy minds of the National Aeronautics and Space Administration. NASA's investigations have led to remarkable discoveries that have radically revolutionized the way today's leading physical scientists and astrophysicists view the world. Surveillance has been of chief concern. State-of-the-art satellites propel high-powered telescopes and probing instruments that continually capture and transmit images of comets, the Sun and other celestial bodies. Starting in 2009, the Kepler observatory maintained a steady, unblinking lookout for Earth-like planets that orbit 100,000 stars that resemble our Sun and are buried deep in the Milky Way galaxy. In 2011, NASA sent its Juno spacecraft to spy the solar system's biggest planet, Jupiter. Not only did Juno collect data on the planet's cloudy outersphere, but the smart spacecraft was able to collect data concerning its inner makeup.
You'll soon see how NASA has long spearheaded ecological campaigns, as well. After taking this quiz, you'll know more about "SEAC4RS" data concerning air pollutants, "CINDI's" intel concerning Earth's fragile upper atmosphere and so much more cool NASA-mission stuff!