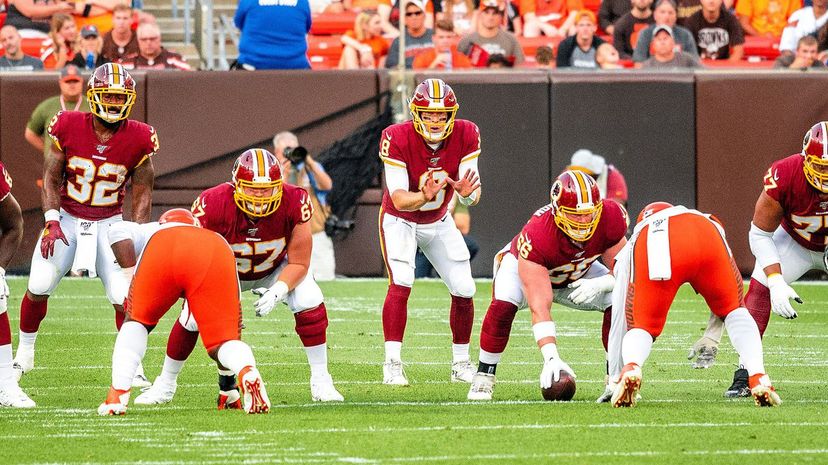 Image: Wiki Commons by Erik Drost
About This Quiz
Legends are not born but raised on the gridiron through hard work, dedication and a will to be the best at what they do. Whether it's setting records or winning championships, every player who becomes a legend has put in the time to make sure their names go down in the history books. They have left stamps on the NFL that cannot be removed.
One of the easiest ways to identify these legends is by reflecting on the teams they starred for. Some of these players were members of the dominant defenses that defined the '70s and '80s on teams like the Steelers, Vikings and Giants. Others made a name for themselves by putting up record-breaking stats on offense year after year with teams like the Cowboys in the '90s and the Patriots after the turn of the century. 
Are you capable of determining who these legends are just by looking at the teams they played for, or will you be playing the guessing game throughout most of this quiz? These are the biggest names the game has ever produced, so the challenge will be remembering how their careers played out. 
When you're ready, get started and see if your NFL knowledge is really as well rounded as you thought.
Wiki Commons by Erik Drost