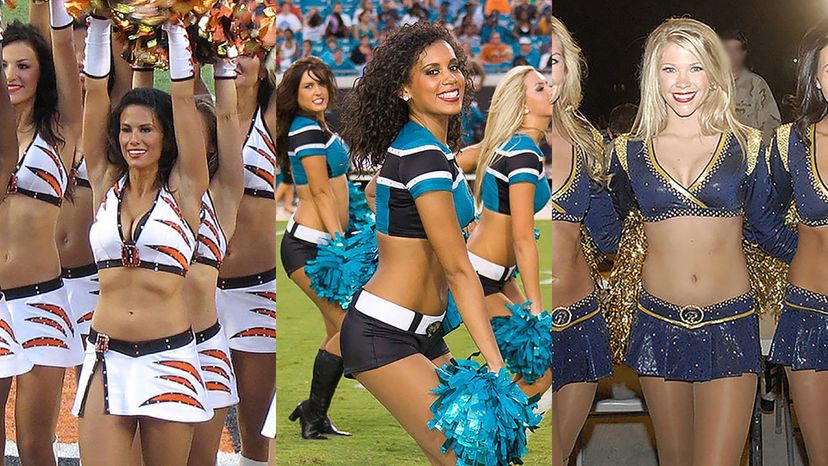 Image: Chris Breeze/Palmount45 via Wiki Commons
About This Quiz
5, 6, 7 set 1, dip 3, 5, hit 7, 8, 1 clean 3, turn 5, 7, hit 1, 3 dip 5, 7, 8 and... are you ready to take this quiz?!
We're calling on all fans of the National Football League to show us what you've got! It's time to see just how big of a fan you are. Do you know the players? Do you know the rules of the game? Well, how about the gorgeous ladies (and in some cases men!) of the official cheerleading squads of the NFL? Because we want to know, can you name that team from a photo of their cheerleader? 
If you're up for this challenge, we promise to make it good. You see, cheer squads have been around since 1954. Since then, squads have come and gone, been through several rounds of name changes, and hey, six of the 32 teams don't even have a cheer squad anymore... but if there's one thing that we love at the stadium, it's live football and (beer, hot dogs, popcorn, the flyover) cheerleaders! If you especially like the ones who walk around the stadium to take your photo with them, well then, you're going to love this quiz!

So what do you say? Are you ready to impress us with your cheerleading skills? You don't actually have to move, just click the correct answers, and good luck! Go team!
Chris Breeze/Palmount45 via Wiki Commons