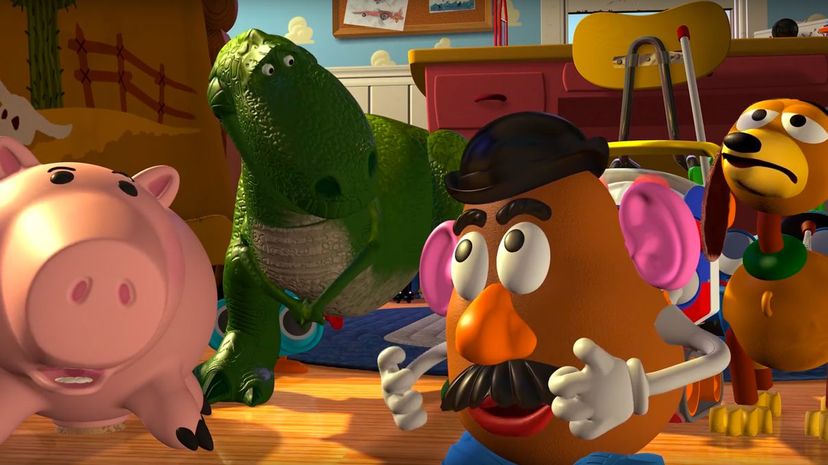 Image: Walt Disney Pictures / Pixar Animation Studios
About This Quiz
If you were around back in 1995, then you must remember the "buzz" surrounding the release of "Toy Story," the first major computer-animated feature film. This Pixar fantasy film introduced audiences to the amazing potential of computer animation ⁠— and charmed them at the same time with a beloved cast of characters: Woody, Buzz Lightyear, Slinky Dog, Mr. Potato Head and more.
From then on, Pixar became known as the animation studio that told unique stories from unusual perspectives. There was "A Bug's Life," which centered on ants and grasshoppers. Then there was "Monsters, Inc." which delved into the world of the monsters in kids' closets. And "Ratatouille," of course, gave the spotlight to a Parisian rat who dreamed of becoming a chef! Pixar gave robots, cars and fish feelings, and in the movie "Inside Out," they even gave feelings feelings! 
It's no surprise, then, with audiences excited over each new release, that Disney would snatch up Pixar as quickly as possible. And Pixar continues to deliver quality films, even with its sequels and prequels. 
Now it's time to put your Pixar knowledge to the test. If you've already fallen in love with characters like Remy, Carl Fredricksen, WALL-E and Sulley, it should be a breeze!