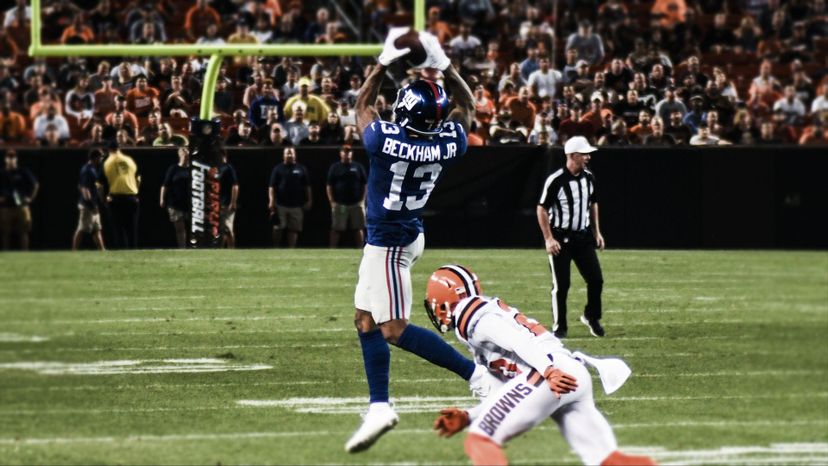 Image: Wiki Commons by Erik Drost
About This Quiz
Quarterbacks, wide receivers, defensive ends, linebackers; there are a lot of positions on the football field for NFL fans to have to remember. Of course, it's probably easy when you are thinking about your favorite player, but what about the other players who fill rosters across the league? Do you know what positions they play? Why not take this quiz and find out? 
Every Sunday, hundreds of athletes take to the football field, each with unique roles on their respective team. They have specific jobs to perform based around their position, and even in a league where positions are becoming more confusing because of how players are used, you still have 11 players on offense and 11 players on defense at the end of the day. If you really want to know the game of football, you have to know who fills those roles.
How well do you know the faces of the NFL and their jobs on the field? Do you know where stars like Aaron Rodgers and Khalil Mack play? What about some of the lesser-known role players? If you are a football fan and up for a challenge, take this quiz and see if you can name the position of these NFL players!