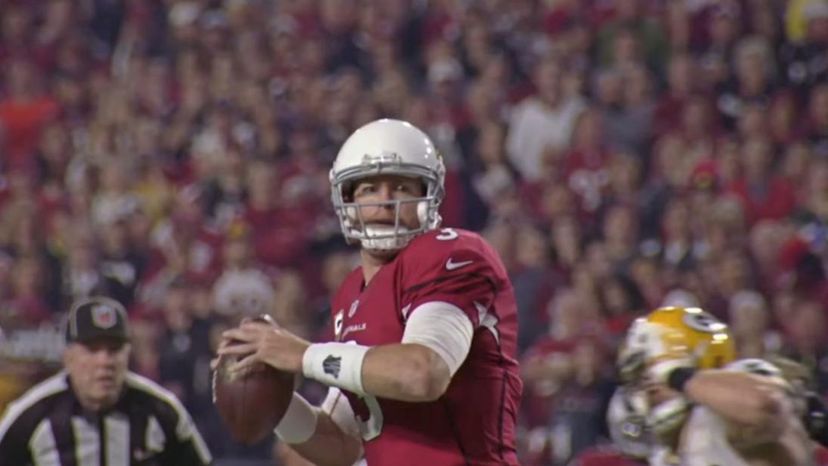 Image: NFL
About This Quiz
Draft day is right around the corner, and your favorite NFL team desperately needs that franchise quarterback who will smash all of the franchise records set years ago by a player you barely remember. Will they finally get the guy to lead the team into the future, or will you keep looking back into the record books at players who came into the league decades ago? 
It's not an easy task to smash an NFL record, after all, and some NFL teams had players who are going to be hard to beat out for future prospects. This is particularly true for quarterbacks where passing touchdowns is the most important record in the book. These guys are supposed to put the ball in the end zone. 
How well do you know the records that have already been established in the NFL? Can you name the quarterbacks who have the most passing touchdowns for each NFL franchise? For some of these teams, you'll have to think back a long way to find the answer. 
If you're up to the task, this quiz will put your NFL knowledge up against a real test. Get started and see how well you know the history of quarterbacks across the league!