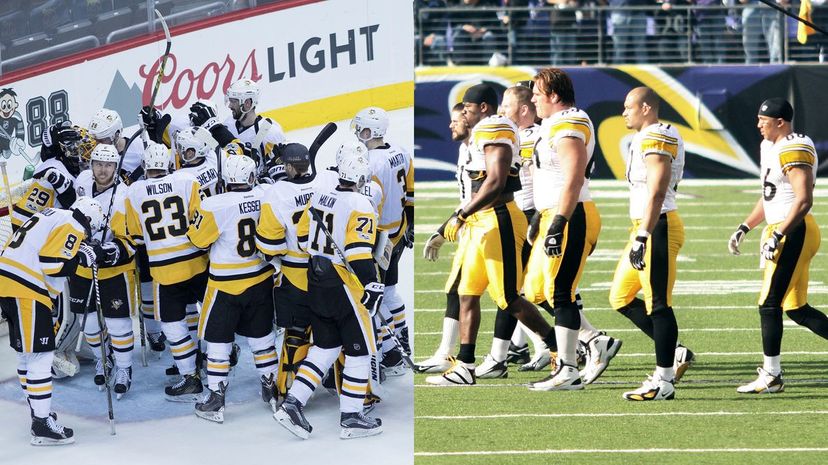 Image: Wiki Commons by Keith Allison
About This Quiz
There are close to 150 professional teams across the four major sports leagues in North America, and each one of them has a unique story. More than 15 states don't host a pro sports team and 11 states, plus Washington, D.C., host at least one team from each of the four leagues. Some teams represent multiple states. The Boston Red Sox, for example, are based out of Massachusetts but are also the home team for people across New England. 
When it comes to team names, humans are the most popular. Kings, royals, knights, saints, senators, nationals, mavericks, cowboys, pirates, warriors, raiders, rangers, buccaneers, vikings, giants, devils, angels, wizards, twins, and of course, brewers, are all team names in North America.
People have a lock on team names, but birds like cardinals, eagles, penguins, ducks, hawks and ravens are pretty popular, and so are the more vicious animals like hornets, tigers, bears, lions, sharks, coyotes, bulls and raptors. Not to be outdone by anyone - person or animal - Mother Earth has her fair share of team names like the Rockies, the Thunder, the Hurricanes, the Flames, the Lightning, the Heat, the Suns, the Avalanche, the Stars and simply, the Wild.
It almost seems like there are more teams in North American than actual cities, and there are definitely more teams than states. Can you match the teams to the proper state?