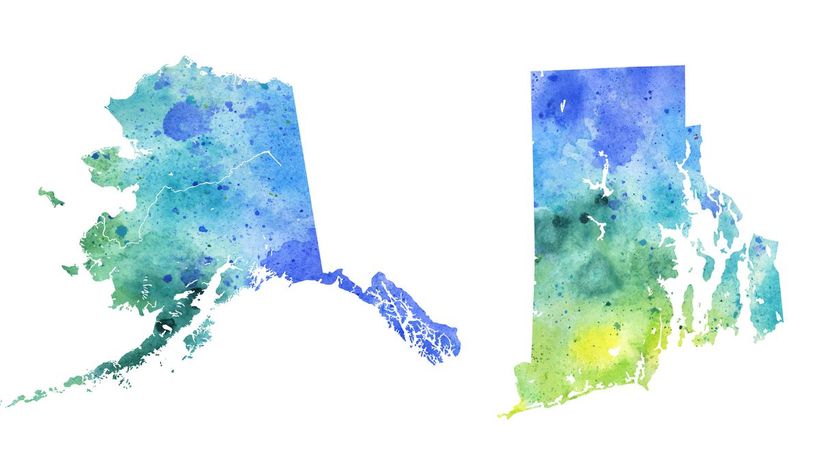 Image: Andrea_Hill/DigitalVision Vectors/GettyImages / Andrea_Hill/DigitalVision Vectors/GettyImages
About This Quiz
There are a lot of factors that are used to compare states. Whether it is the size of the state's population or the political parties that represent the state, you will find that each state in the United States has its own identity and personality. For this quiz, we are going to be looking at the size of each state, by square mileage, in order to tell the difference between each one.
A state's size tells a lot about it. Whether you delve into the past of the properties owned by high-level landowners before all of the lines were drawn on the maps, or you consider how densely populated each state was when the maps of the United States were created, you'll find that state size directly reflects the history of the land that is identified in that region. 
Remember, this quiz is all about the smallest to the largest. We care about those smaller states, and it's important for them to get representation early on. We will be going in order, so the best way to pass this quiz is to remember the names of each state and about how big they actually are. By the time you're done answering these questions, you'll be able to label yourself a geography master or a geography dud. 
Andrea_Hill/DigitalVision Vectors/GettyImages / Andrea_Hill/DigitalVision Vectors/GettyImages