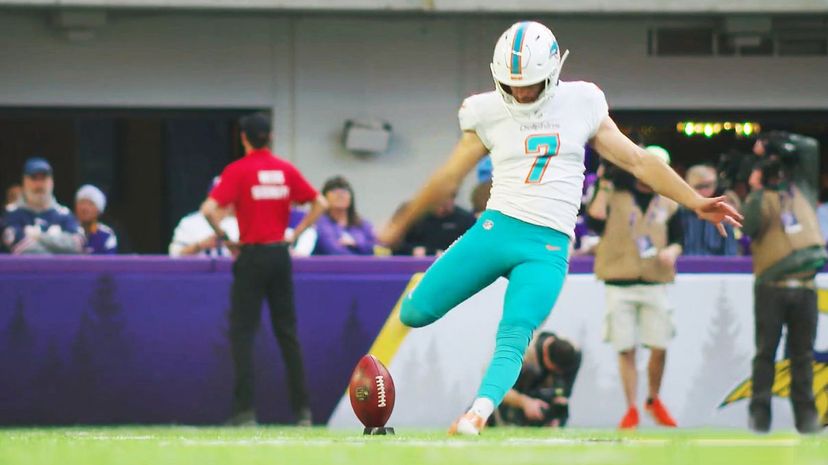 Image: Miami Dolphins via YouTube
About This Quiz
A team is down by one point, and it's the final seconds of the game. The offense just worked their tails off to drive the ball down the field and get into field goal range to give their kicker a chance to win it for them. A timeout has been called to stop the clock, and the kicker's on the sideline getting ready. The pressure couldn't be any higher. The player who no one thinks about is the one who's lining up to win the game. Will that kicker be carried off the field in celebration or walk off in disappointment?
For a player who's often dismissed by fans, a kicker has one of the most important jobs on the field, as they often determine if a game is won or lost on a missed field goal or even an extra point. Those numbers add up, and if a team loses by three or less, a missed field goal is often to blame.
How well do you know the kickers across the league who have made enough kicks to earn a roster spot on all 32 NFL teams? It's not the most glamorous position, but it is one of the most important. So dive into this quiz and see how well you know the position.
Miami Dolphins via YouTube