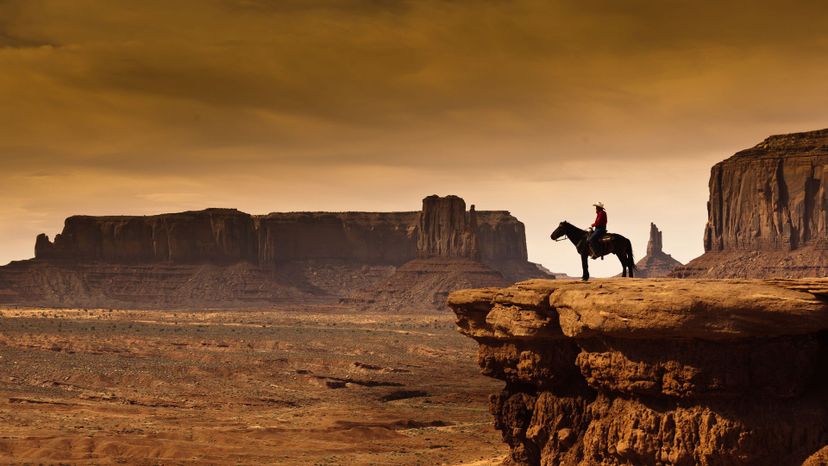 Image: YinYang / E+ / getty images
About This Quiz
Are you "The Man Who Knew Too Much" about '50s movies?
In the years after World War II, innovation brought forth a new and improved form of black and white television broadcasting. As a result of this, during these years and the years that followed, television sets started to become commonplace not only in institutions but also in businesses and homes. The film industry of the 1950s felt directly threatened by this innovation and as a result, its focus shifted heavily on trying to find ways to bring audiences back into the theaters. This gave rise to several changes to presentation that eventually debuted as developments like VistaVision, Cinemascope, Cinerama, and the golden era of 3D film.
Alfred Hitchcock was at the top of his game during this decade; with films like "Rear Window," "Vertigo," and "Strangers on a Train." At the same time on the other side of the world, Japanese filmmaker Akira Kurosawa was directing masterpieces (like "The Hidden Fortress" and "Seven Samurai") that would influence future films from all over the world. Ready to prove that you're a veteran film buff? Then let's jump into this quiz and get started!
YinYang / E+ / getty images