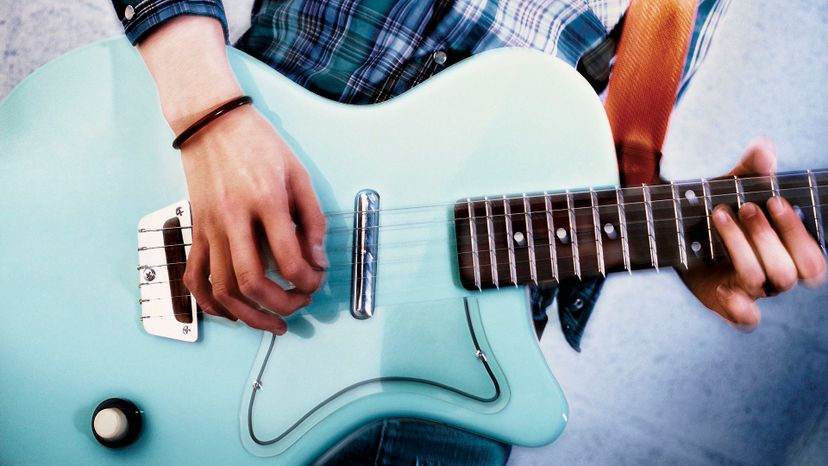 Image: PictureNet/Corbis/Getty Images
About This Quiz
Put your glad rags on and join the fun. We're going to take a trip back to the 1950s, when rock & roll was still believed to be dangerous. It was a time when the kids rocked around the clock, listened to Elvis, and danced on
American Bandstand
.
Jerry Lee Lewis, the Big Bopper, Buddy Holly, Ray Charles, Muddy Waters, Hank Williams and Johnny Cash were just a few of the big names who made their mark on the decade. Unfortunately,  Buddy Holly, Ritchie Valens and the Big Bopper perished on the "day the music died" and did not live to see the end of the decade. However, their records made a huge contribution to the future of rock & roll.

Songs from the 1950s have been covered by everyone from the Beatles to the Stray Cats. Many songs were covered multiple times by contemporary artists of the decade and topped the charts with different renditions. It wasn't uncommon for an Elvis song to have originated with another artist.  How much do you know about 1950s rock and roll? 
"Well, it's one for the money. Two for the show. Three to get ready. Now go, cat, go!" Test your knowledge of these classic 1950s rock & roll songs!