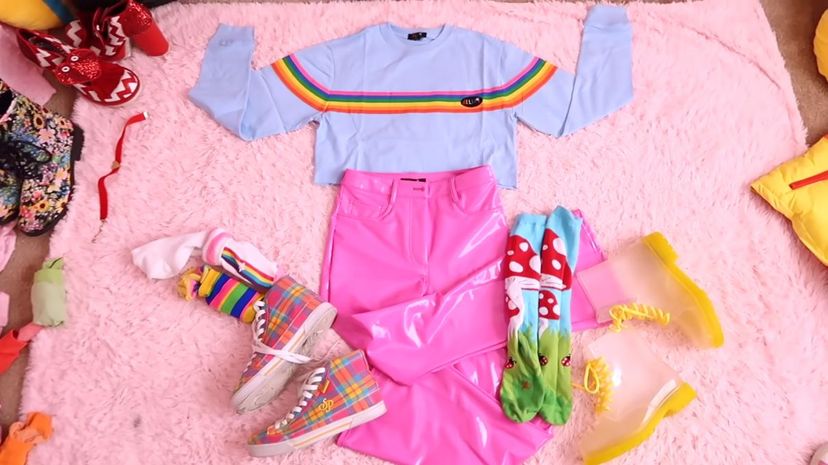 Image: Alexa Poletti via YouTube
About This Quiz
Do you consider yourself a total Betty or a Baldwin when it comes to rocking the '90s look? Did you experience the decade firsthand, or are you enjoying the wild world of '90s fashion for the first time? Either way, those who enjoy the look are in luck because it's never been easier to score a babydoll dress or a velvet skater skirt. The '90s were full of bold hair, beauty and style trends, some that were classic and some that should stay buried in the past (Zubaz and microbrows, anyone?). On the other hand, long Ashley Laura-inspired dresses, pastel nail polish and bodysuits are holding their own as they're worn by a new generation of '90s-style fans and social media influencers. 
In terms of the clothing designers themselves, you may be surprised to see which brands have proven they can stay relevant, even it meant a relaunch in the past couple of years. Of course, fashion labels such as Calvin Klein, Versace and Alexander McQueen have become household names while continuing to make waves in the fashion world.
You might find it helpful if you slip into some clogs, put on your brown lipstick and turn up your CD player when you take this quiz; you'll need all the '90s inspiration you can get if you want to ace this test!