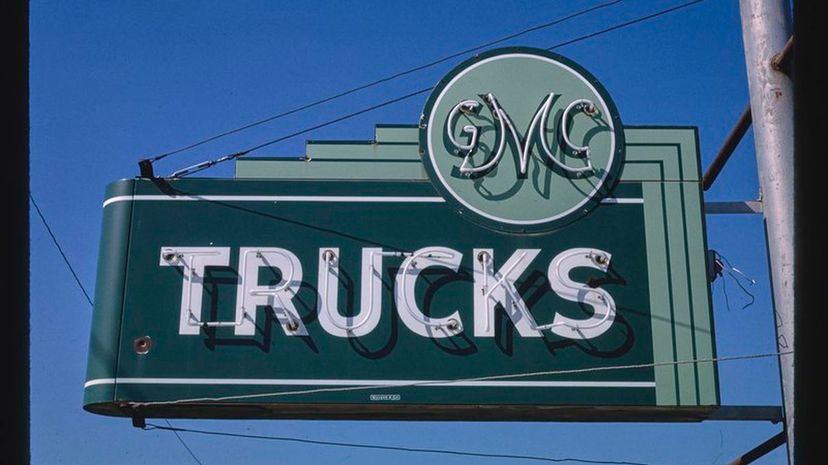 Image: John Margolies via WikiCommons
About This Quiz
Could you recognize American car brands and their famous models by the badges alone? Would you be able to tell the snake logos of the Cobra and Viper apart? And do you remember some of the brands that were cancelled in the last 20 years?
Take this quiz to test your American car logo IQ!
Early in the 20th century, America was home to many hundreds of car brands, some of which lasted only a year or two. Their numbers dwindled to a handful after The Great Depression, and then dropped again after WWII. You may have grown up knowing the U.S. auto industry as "The Big Three plus AMC." That meant Chrysler Corporation, General Motors and Ford Motor Company and their various brands, plus American Motors Corporation.
Today, we've got GM in a much smaller form than when it once commanded 50-percent of the American market. Ford Motor Company, too, has shrunk, and Chrysler is now FCA. That's for Fiat Chrysler Automobiles after a merger with Italy's Fiat was needed to save Chrysler from collapse in 2009. And in fall 2019, FCA announced it would merge with France's PSA, which owns Citroen and Peugeot. 
But we're jumping ahead. America, land of opportunity, has recently given rise to upstart carmakers, most notably electric car maker Tesla. There are others that seem to keep promising to make cars but don't seem to get in gear. 
You'll need to rev up your memory or time machine to identify current, defunct and future hopeful American carmakers just by their logos, but go on, give it a try!