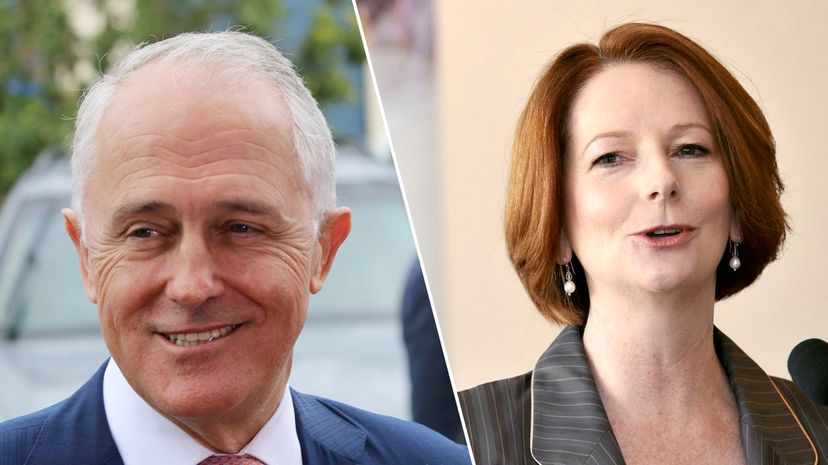 Image: Wikicommons by Jaraullo / Wikicommons by Kate Lundy from Canberra, Australia
About This Quiz
Despite being relatively young as a country (in terms of being a federated nation), Australia has an extensive track record of colourful prime ministers. Are you on top of all your Aussie PMs, such as the nation's first prime minister, its first female prime minister, and its rapid switcharoo of prime ministers in the 2000s? Are you also familiar with the key accomplishments of Australia's most famous prime ministers, and which streets, buildings and landmarks have been named after these political figures? 
With there being a federal election every three years, Australia goes through its fair share of political heads. Australia also goes through periods of electing mostly Liberal PMs, and then Labor PMs, depending on the political leanings of the time. At the same time, Australia isn't really known for diversity when it comes to its elected officials (something that will hopefully change in the near future!)
With all these facts now being at the front of your mind, let's have a squiz at your knowledge of Australian politics in general, and its prime ministers specifically. Can you tell your Chifley from your Parkes, or your Chisholm from Barton? How about challenging your mates to this quiz to see how much they still remember from their primary school education?
Wikicommons by Jaraullo / Wikicommons by Kate Lundy from Canberra, Australia