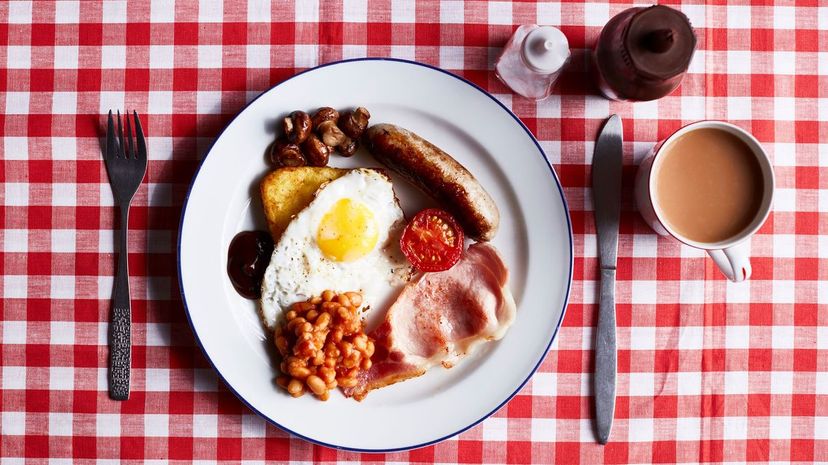 Image: Debby Lewis-Harrison/Cultura/Getty Images
About This Quiz
British cuisine has remained very similar to what it was like during the Middle Ages. Sure the cooking methods may have gotten more efficient, but the food still consists of stewing, using lots of meat and herbs and making use of the spices they received during the prominent spice trade era. The dishes got a bit more elaborate with time but have mostly remained the same, just like most of the other traditions of Great Britain. 
So we've got the easy things like fish and chips, scones, afternoon tea and sausage rolls, but we also have some pretty crazy foods like clotted cream, rumbledethumps, toad in the hole, and bangers and mash. You may have tasted them, but would you know what they were if we showed you some pictures? Well, that's what we're going to do today, and we're hoping that you know enough of what the Brits eat to pass this test.
If you think you've studied the cuisine of the Brits enough to ace this food test, let's get started on this delicious quiz.