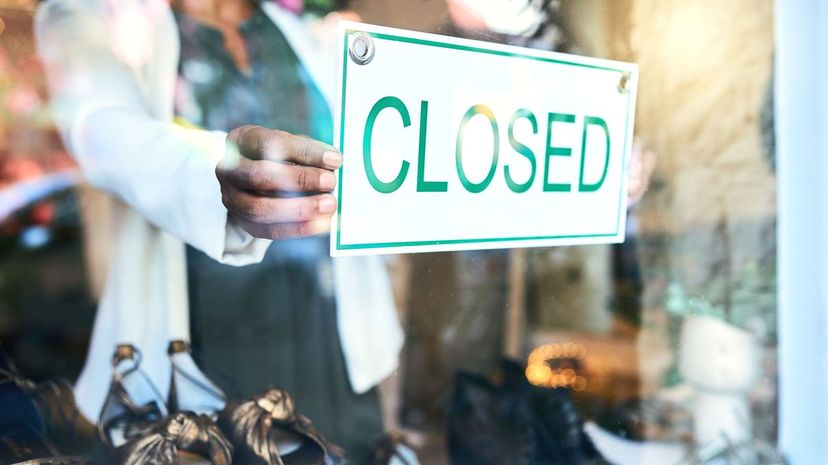 Image: PeopleImages/E+/Getty Images
About This Quiz
Evolution is something that many businesses have to pay attention to, even in Canada. Changing industries and new ones can really make or break a company if they can't evolve with it. Unfortunately, many Canadian businesses have closed their doors because of this very reason. Some have also faced tough times due to competition and oversaturation. It can be a tough world to navigate!
You've seen many businesses come and go if you've lived in Canada for a while. One of the bigger examples is stores like Zellers or Sears, who were industry giants in their prime, fading away quicker than they appeared. Canada has also had its fair share of technology companies that could not keep up with the changing industry of digital downloads and subscription-based services for on-demand music and movies. Though it's sad to see them go, they'll always be a big part of Canada's history. You'll probably never forget the memories you have of shopping with these companies and their reward programs. They'll always have a special place in the hearts of Canadians!
So, you're a Canadian company expert, eh? Then you'll have to show us how well you know these companies that have come and gone by taking this quiz!