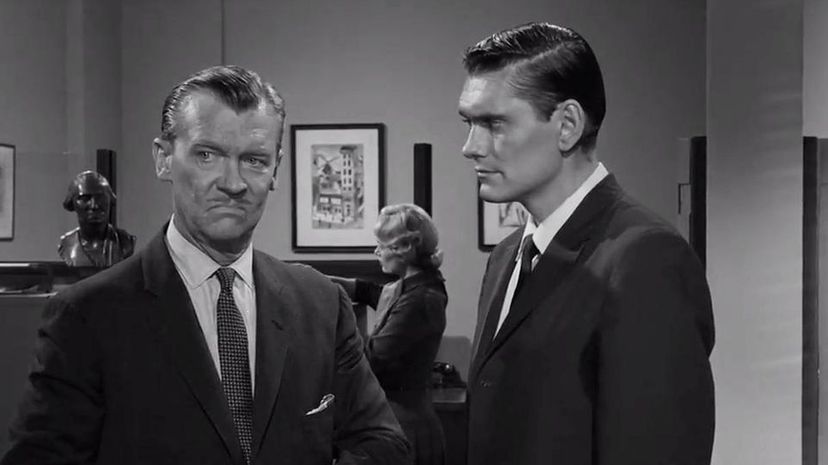 Image: CBS
About This Quiz
When "The Twilight Zone" first premiered on Oct. 2, 1959, it was like nothing American TV audiences had ever seen. Each week, the ingenious anthology series told a stand-alone story about something bizarre, inexplicable and usually disturbing — from murderous dolls and creepy doppelgangers to time travel and atomic war. Presented by host and creator Rod Serling, whose opening and closing narrations have become legendary television fare, the show became famous for its cautionary takes and mind-bending twist endings. Shot entirely in black and white, the series also had a bold and unique look that inspired countless movies and TV shows to come, including a modern-day revival by acclaimed actor and director Jordan Peele.
"The Twilight Zone" also featured loads of celebrity guest stars, many of whom appeared on the show before they became household names. This makes the series even more fun to watch, as you never know who's going to pop up on the screen to pay a visit to this freaky fifth dimension. 
How good is your recall of the show's special guests? This quiz will test your knowledge of notable celebrity appearances from the original "The Twilight Zone" series, as well as a number of well-known guests from Jordan Peele's recent revival. How many can you name? Strap in and get ready to find out. That's the signpost up ahead — your next stop is the Twilight Zone!