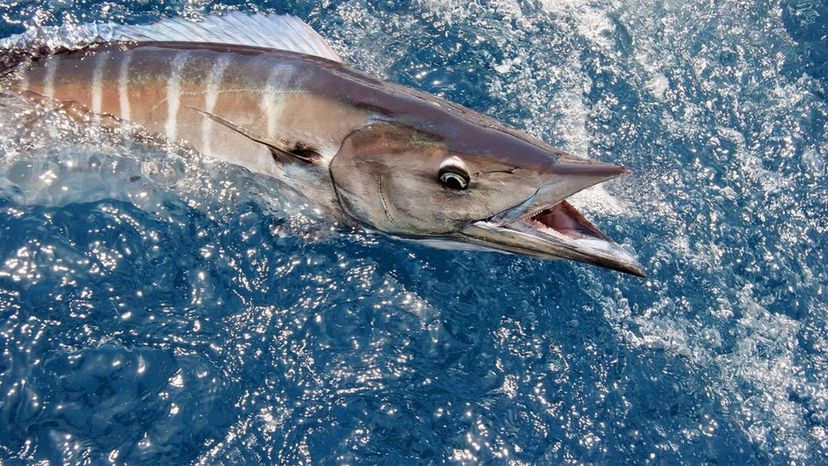 Image: Shutterstock
About This Quiz
Think your deep sea fish game is on point, huh?! Well, now is the time to prove it! This charter leaves ... now!
Ain't nothin' like the break of dawn, a fresh cup of coffee and some muffins the Mrs. sent you off with. Boys and girls, it's fishin' time! You're on the water, cruisin' at top speeds miles off the coast to the special place where you know the fish feel the need - the need to bite that bait! The sun rises high over the horizon and before you know it, you're at the stern. You cast that line out into the water, sippin' a cold one, soakin' bait, and all of a sudden.... WHOAAA!!! FISH ON!!!! They strap you in, this thing is putting up a fight! Don't give up! What is it? What is it?! This ain't no breezer, holy mackerel it's gotta be 70 pounds! Think you have what it takes to reel it in?
Or should we say ... think you have what it takes to name that fish!? The time has come for this ultimate deep sea fish quiz. We'll show you a photo, you tell us the fish! Only the strongest will prevail. We wish you tight lines!