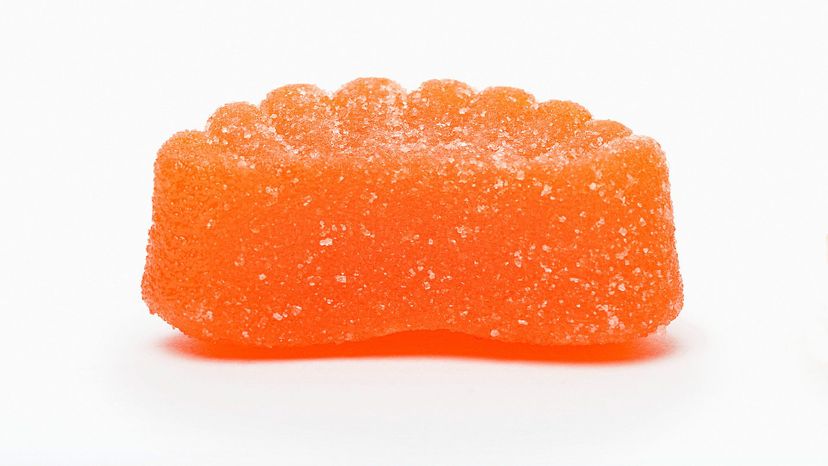 Image: Fuse / Corbis / Getty Images
About This Quiz
Everyone loves gummy candies. From bears and dinosaurs to Sour Patch Kids and sharks, these types of candies are created in a wide range of shapes, colors and sizes.

One of the most popular types of gummy candies are the Gummy Bears, which are shaped like a mini bear and come in colors like red, green and white. Other variations of this popular snack includes sour flavors, cherry flavors, and patriotic colors like red, white and blue. There's also popular gummy candies like Sour Patch Kids, Gumdrops and Neon Sour Gummy Worms. These types of candies come in a coating of sour sugar granules, making them both sweet and sour. 

Some gummy candies are also shaped like animals, including dinosaurs, frogs, and even jelly-filled turtles for an extra chewy bite!

Today, we've rounded out a list of our favorite gummy candies, along with images that will help you identify them. All you have to do is match the name of the gummy candy to the photo. If you're ever feeling stuck, be sure to click on the hint that is attached to each question as well. Without further ado, let's get started on this Gummy Candy identification quiz!

Fuse / Corbis / Getty Images