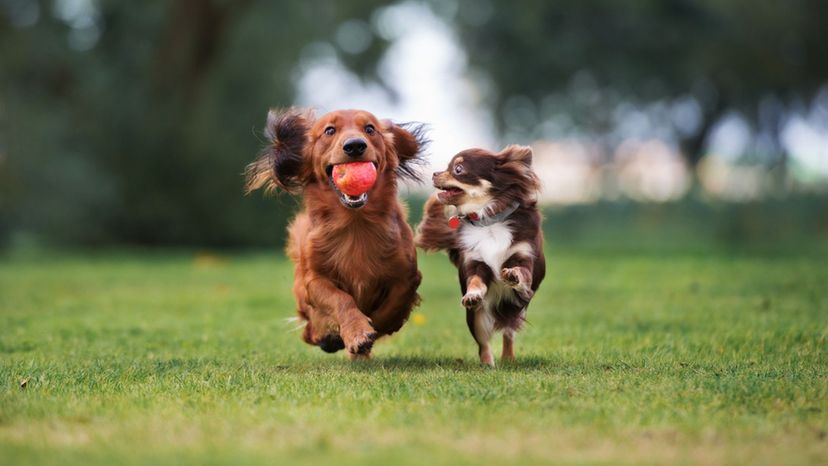 Image: Shutterstock
About This Quiz
There are purebred dogs, and then there are hybrid dogs. Hybrid breeds are a cross between two different purebred dogs. The outcome is a dog that inherits traits from both parent breeds. You never know which traits the puppy will inherit, so it is difficult to predict the exact temperament of a hybrid. 
Hybrids are also known as "designer dogs" because unlike a "mutt" whose lineage is unknown, their parentage is traced back to two different pure breeds. Because hybrid dogs are a mix of two different purebred dogs, they are very expensive. Some of the most popular dogs are hybrid dogs such as the Labradoodle and Cockapoo. People love hybrids because they get to combine the traits of two favorite purebreds. You can also breed a dog that is hypoallergenic, which is great for those pet-loving people who otherwise, may not be able to have a dog. 
Perhaps the coolest thing about hybrid dogs are the names. By mixing the name of each purebred parent, you get such adorable names as Pitt Plot and Beagleman. Do you have a hybrid dog at home or are you hoping to find one that is a mix of two of your favorite breeds? How much do you know about hybrids? Can you name the hybrid dog by looking at just one image? Prove it by challenging yourself to this quiz!