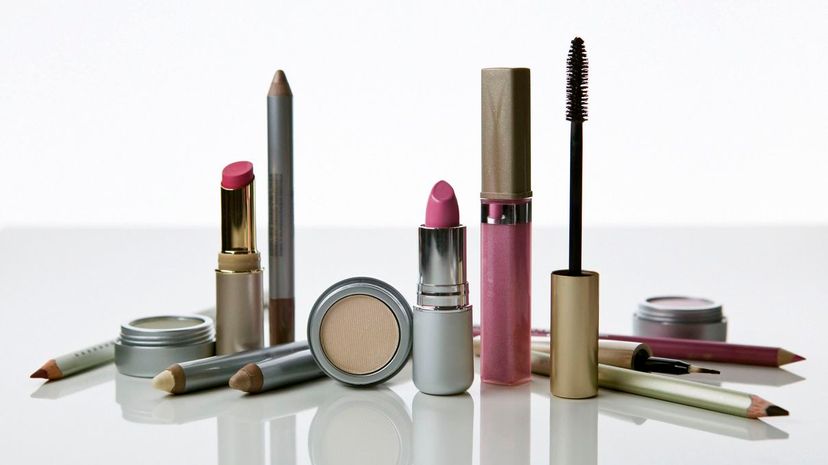 Image: Artifacts Images/Cultura/Getty Images
About This Quiz
Human beings have been obsessed with improving their appearance for thousands upon thousands of years. Artifacts dating as far back as 3000 B.C. depict ancient Egyptian women and men putting on makeup, including the kohl eyeliner they're famous for creating, which was made from a mixture of burnt almonds, ash, lead and copper. 
But it wasn't until the beginning of the 20th century that makeup started to become mainstream, partly because of the rise of photography and film. Beauty lore has it that the term "makeup" wasn't even used until cosmetics pioneer Max Factor coined the phrase in the 1920s. Since that time, the beauty industry has grown into a massive global business with a market value of over $500 billion. Surveys show that the average U.S. woman spends more than $200,000 on cosmetics in her lifetime — that's a lot of green! 
To persuade us to buy their products, brands put their hearts and soul into their advertising. This has resulted in many memorable mottos, from "Easy, breezy, beautiful" to "Because you're worth it." How well do you know your beauty brand slogans? This quiz is packed with taglines from some of the world's most beloved cosmetics companies. Can you match the motto to the makeup? Answer the following questions and find out!