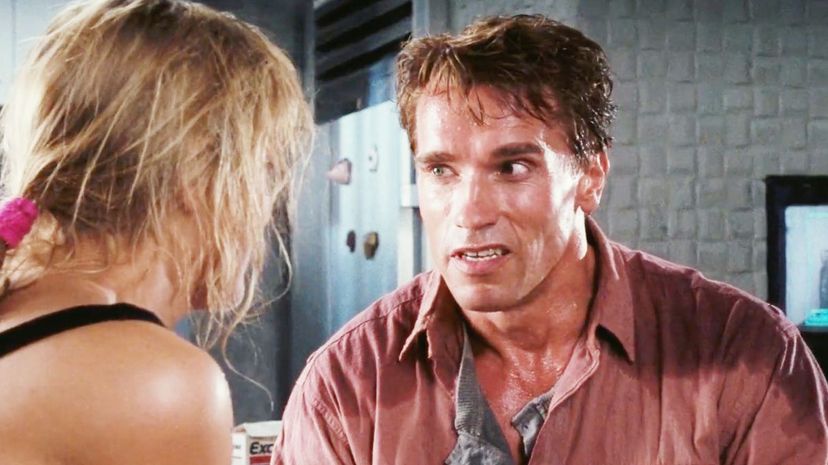 Image: Carolco Pictures
About This Quiz
Picture it: 1990 — the beginning of a brand new decade. Madonna's "Vogue" and MC Hammer's "You Can't Touch This" topped the Billboard charts, while the flashy fashion trends of the '80s began to give way to more subdued staples like black leggings and crop tops. The San Francisco 49ers defeated the Denver Broncos in Super Bowl XXIV, and sitcoms such as "Cheers," "Roseanne" and "Murphy Brown" ruled the small screen. It was also the year Hollywood heartthrob Tom Cruise married a little-known actress named Nicole Kidman. Yes, all of these things happened 30 years ago. It's hard to believe!
It was also a banner year at the movies, with time-tested hits like "Ghost," "Home Alone" and "Pretty Woman," making their debuts. The sci-fi film, "Total Recall," became one of the first to utilize a groundbreaking special effects technique called CGI, while Kevin Costner's epic Western, "Dances With Wolves," grossed more than $424 million worldwide. It was also a year that featured a slew of sequels, like "Young Guns II" and "Another 48 Hrs" to "Look Who's Talking Now" and "Three Men and a Little Lady."

How well do you remember the movies of 1990? This quiz features screenshots from some of the year's best films, along with a few flops. How many can you identify? Get ready to travel back in time and find out!