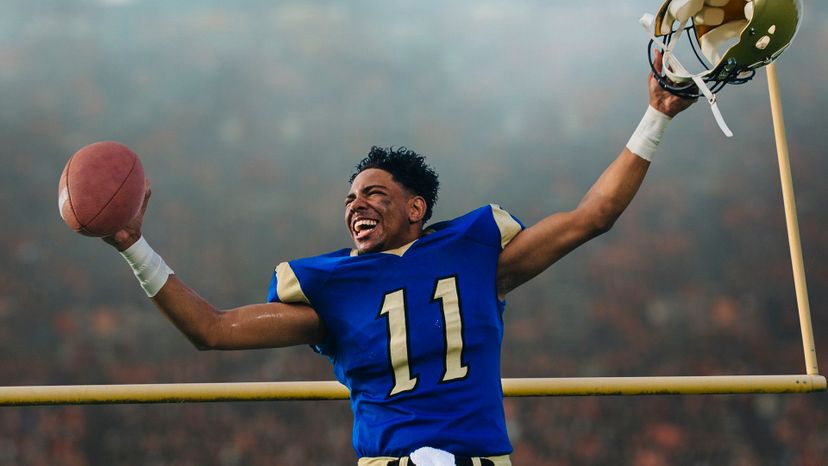 Image: Pete Saloutos / Image Source / Getty Images
About This Quiz
From quarterbacks to defensive lineman, every NFL roster is filled with players, many which most people couldn't pull out of a lineup unless they were going by the player's physical size compared to the average person. There are a few stars, of course, the darlings of the league, that you might recognize, but you have to watch the games to know the average player. How well do you know the faces of NFL players? Can you name these players from an image? Here's a quiz where you can find out!
Unlike the NBA, the NFL does not strongly promote individual players. Where the NBA is all about its stars, pushing their image on television shows and advertisements across the world, the NFL attempts to be team-oriented, choosing to promote a franchise over a player. For many teams, the head coach or the owner is easier to recognize than the linebackers and offensive tackles.
Do you feel like you have a pretty good grasp of the players who fill the rosters of teams across the league? Can you identify the stars who don't really get enough credit despite their importance to the team? If you think you can, get started with this quiz and prove it!
Pete Saloutos / Image Source / Getty Images