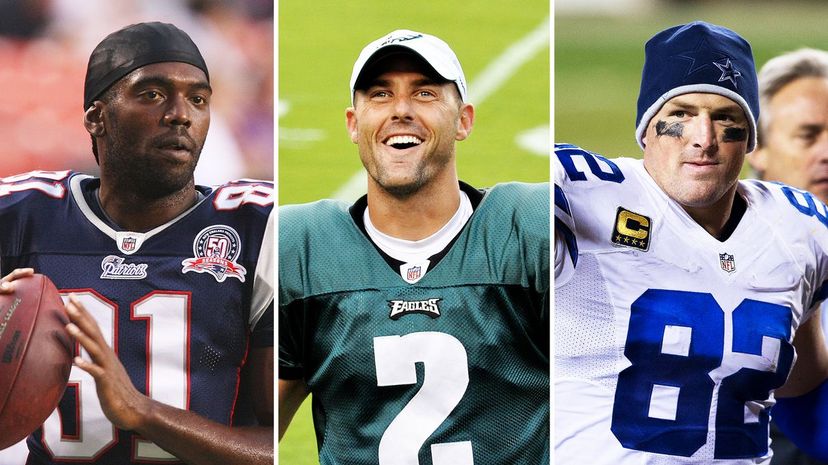 Image: Wiki Commons / Wiki Commons by Kevin Burkett & Keith Allison
About This Quiz
Ask any player, and they'll tell you that team accomplishments are more important than any individual recognitions, even selections to the Pro Bowl. But even if a Super Bowl ring is the ultimate goal, legacies are built by more than just championships, especially for players who spend most of their careers playing for bad teams. The NFL isn't the NBA, after all, and one player will never elevate a team to championship status without help. That's why the Pro Bowl is a recognition that any player should be honored to receive. 
Of course, the greatest players, the ones who become legends, are honored with multiple Pro Bowl selections. Be it making the Pro Bowl every year of their careers or just the dominant years in their primes, these stars cemented their legacies by proving they should be included on a year to year bases in a game with the greatest of their peers.
Are you ready to test your knowledge on these legends and their Pro Bowl accomplishments? From career record setters to single game stars, this quiz covers them all. If you think you have what it takes, take a shot at this quiz and find out if you can walk away with a victory.
Wiki Commons / Wiki Commons by Kevin Burkett & Keith Allison