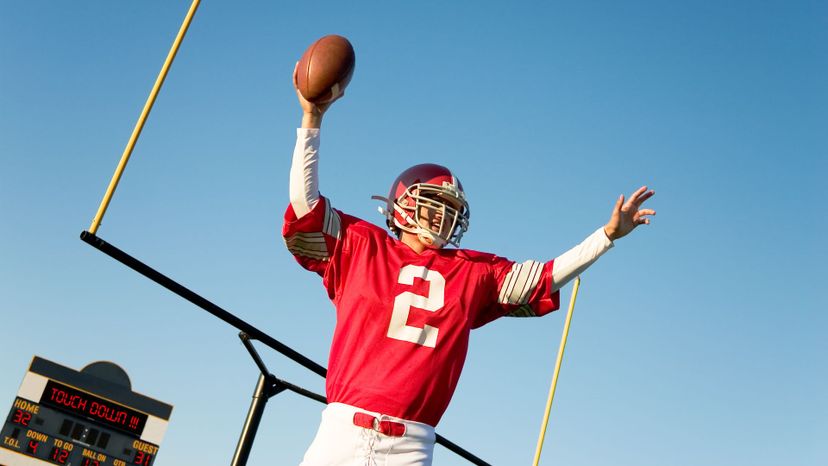 Image: gchutka / E+ / Getty Images
About This Quiz
Can you tell the difference between modern NFL quarterbacks like Tom Brady or Peyton Manning? Think you can name legends of the sport like Joe Montana or Johnny Unitas? If you consider yourself an NFL master, take our quiz to test your quarterback IQ!
It's hard to find a more pressure-packed position in the sports world than that of an NFL quarterback. With thousands of fans screaming in the stadium, and millions more watching on TV, it's up to the quarterback to drive the team down the field, naming plays and scoring touchdowns in a quest for victory -- all while a bunch of 300-pound opponents try to tackle him to the ground.
When he scores, he's a legend, and his name goes down in the record books as one of the greats. When he fails to score, he has the disappointment of millions on his shoulders. Between the pressure and the brutal tackles, the job of the QB might not be quite as glamorous as it seems. 
Yet players dedicate their lives to landing this coveted role. Facing each tackle and getting right back to their feet. This role as the driving force leading the team to victory means that quarterbacks are remembered long after their playing days, as fans reminisce about unbelievable wins, and crushing losses.
Think you can name some of the most popular players to ever take the field? Take our quiz to find out!
gchutka / E+ / Getty Images