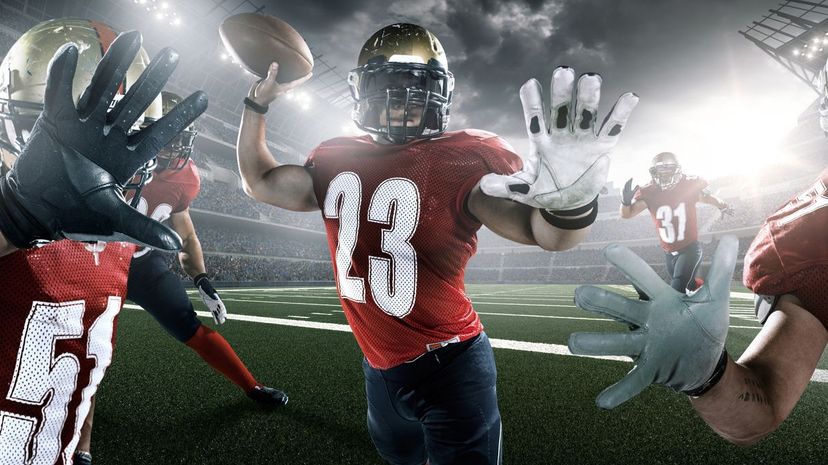 Image: Dmytro Aksonov / E+ / Getty Images
About This Quiz
Calling all NFL buffs! If you can rattle off player stats with ease, and drive your friends crazy doing so, then this quiz is for you. Do you ever think you know more than Phil Simms or want to be the next Tony Romo? Then this quiz is for you! We're taking you off the couch and onto the field for this ultimate quarterback quiz! It's time to see just how well you know these quarterbacks who have thrown for more than 30 touchdowns in a single season.
To get started, we'll clue you in on the top of the list - with a staggering 55 touchdowns in one season - Peyton Manning is the man to beat. Now retired, Manning's record will remain unless veterans like Tom Brady, Drew Brees or Aaron Rodgers creep up! But if they hang up the ol' pigskin first, it's going to the newest NFL quarterbacks with the most potential - fresh stars such as Patrick Mahomes, Cam Newton, and Jared Goff. With already reaching such impressive milestones early in their careers, we can't help but wonder how high up the list they'll go.
It's time to break out of the huddle and go long. This touchdown pass is coming for you, so be sure to catch it or it won't count towards our list!
Dmytro Aksonov / E+ / Getty Images