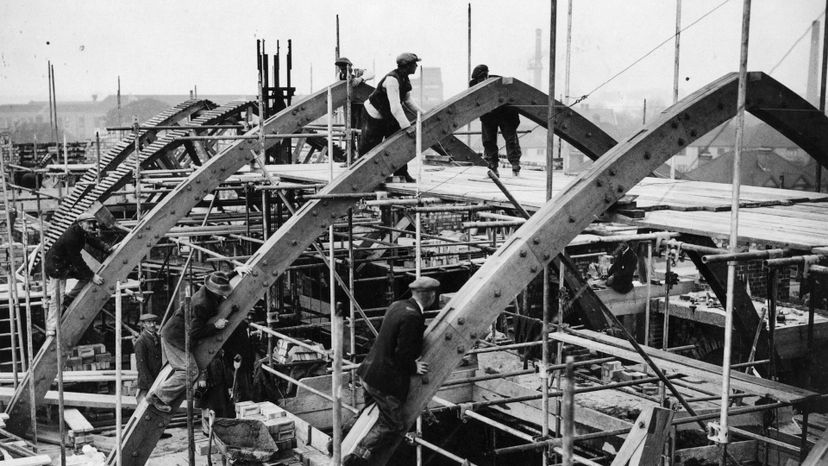 Image: Getty Images / Valueline / Reg Speller
About This Quiz
An astonishing statistic is that before World War I, about a third of British people worked "in service": that is, they were some kind of domestic servant. The numbers were never so high the USA, thanks to its younger society and different culture, but they weren't a million miles off, especially in the South where large populations were legally kept out of different types of jobs.
Now that figure has dropped exponentially, and that's just one industry! Similar large changes occurred in other industries, such as farming – which probably saw the largest losses thanks to the advent of the combine harvester and modern fertilizers – and also manufacturing, construction, coal mining and many other areas of employment. Indeed, while the decline of coal is often treated like a recent phenomenon, actually the number of miners in the USA peaked in the 1920s!
Just as many industries have been changed by automation, so many have been changed by the fact of simply becoming obsolete. There is not so much demand for blacksmiths in an environment where everyone has a car, or for a projectionist in a movie theater that uses a digital copy of the movie instead of a reel. That means some jobs have simply vanished. Would you recognize them if you saw them now?