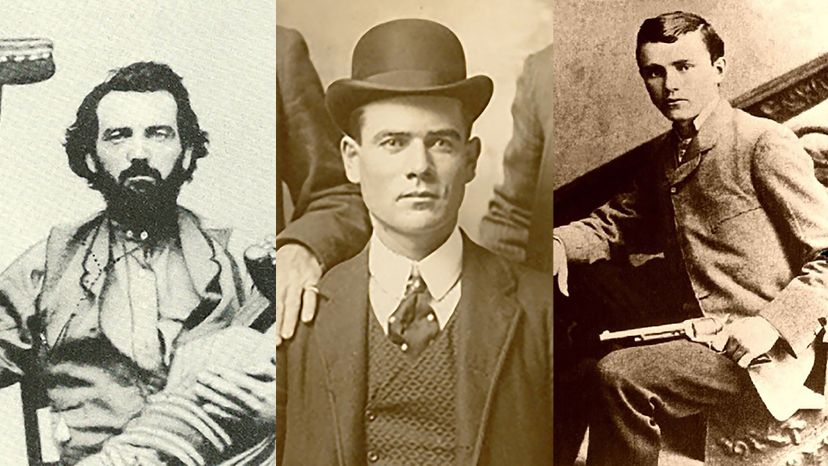 Image: Wiki Commons
About This Quiz
If you believe in the whole "life is a balance" thing, then you'd know that good cannot exist without evil. In other words, there would be nothing or no one for lawmen to police if the bad boys of the West were not around. Now, we're not necessarily siding with the bad guys here, but they did entertain the heck out of us and kept the good guys on their toes way back when. They were the leaders of gangs, they pillaged and destroyed towns and every now and then, they got the girl. But besides their notorious reputations, could you name them if we showed you a picture? 
Admittedly, we only know what some of these guys looked like because of their wanted posters, so don't be too surprised if you see a few in this quiz. All we want you to do here is to match the picture with the name of the outlaw. Sound easy enough, right? Well, it is! Because we've gathered the worst of the worst for this quiz! Do Billy the Kid, Clyde Barrow and Tom Horn Jr. sound familiar? 
If any of these names ring a bell, then it's time to take a swing at our quiz. Will you do well enough to make these criminals proud? Or should you consider hiding behind a bar when the outlaws come to town? Let's find out.