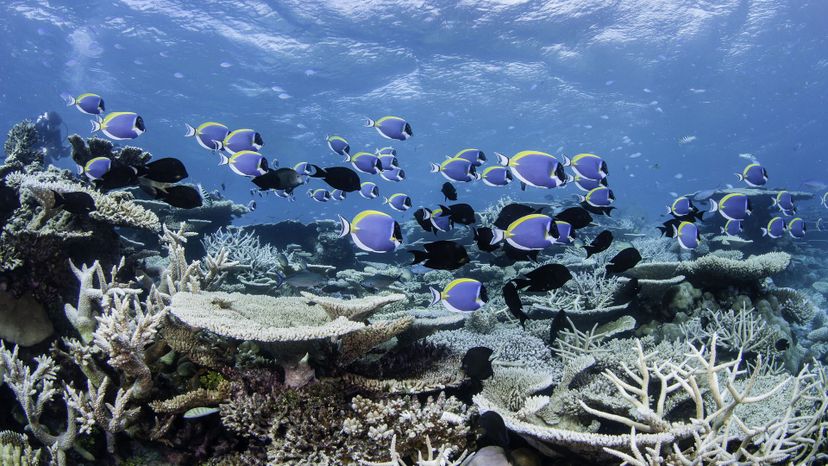 Image: by wildestanimal / Moment / Getty Images
About This Quiz
You may already know this, but lots of fish aren't like most humans, who can live on any land mass on this earth, with the right conditions, of course. Not all fish can survive in every type of body of water that this planet offers; some need to live in fresh water, while others can only survive in seawater. 
And don't think it's simple when it comes to saltwater fish either. Different fish live in different parts of the ocean depending on their needs. For example, there are deep sea fish, coastal (they live between the shore and the continental shelf), pelagic fish (they live near the surface), demersal fish (they live near the bottom of the sea) and more. 
Today, we want to test your knowledge of these complicated fish. We want to see if you can identify the ones that we've chosen. We're going to show you their pictures and leave a hidden clue for you if you get stuck. By the end, we'll know if you got enough answers right to impress the biggest saltwater experts. 
So, are you ready to test your knowledge? 
by wildestanimal / Moment / Getty Images