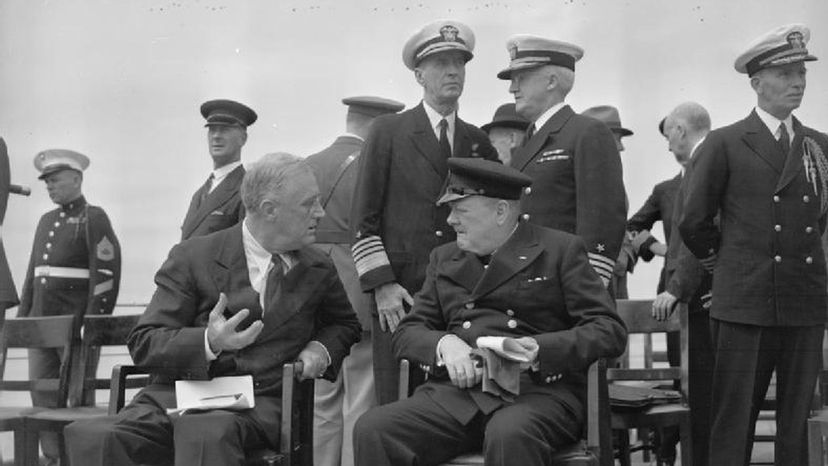 Image: Priest, L C (Lt), Royal Navy official photographer
About This Quiz
If you had to pick five of the most momentous years of the 20th century, what would they be? Would you go with 1914, the year that the Great War began? Or perhaps you'd prefer the calamities of 1939 … or maybe 1963? 
In terms of major cataclysms, it would be tough to pick against 1941. It was the year that the Axis war machines sent German, Japanese and Italian troops swooping in with imperialistic designs the world over. In this fraught-with-danger quiz, what do you remember about the history of 1941?

There were a multitude of significant events in 1941. In Europe, Germany's Third Reich was already in control of much of Western Europe, including Paris. And still, the United States was doing what it could to avoid direct military action. Instead, American leaders opted to inject their influence through weapons and war materiel of all kinds, hoping to the turn the tide against Hitler and his cronies. What do you recall about the biggest dates in the early war?

In response to the war, there were shifts in culture, too. Everything from movies to comics changed to reflect the world's darkening mood.

Plunge into the fray of this history quiz now! What do you really remember about the biggest dates of 1941?


Priest, L C (Lt), Royal Navy official photographer