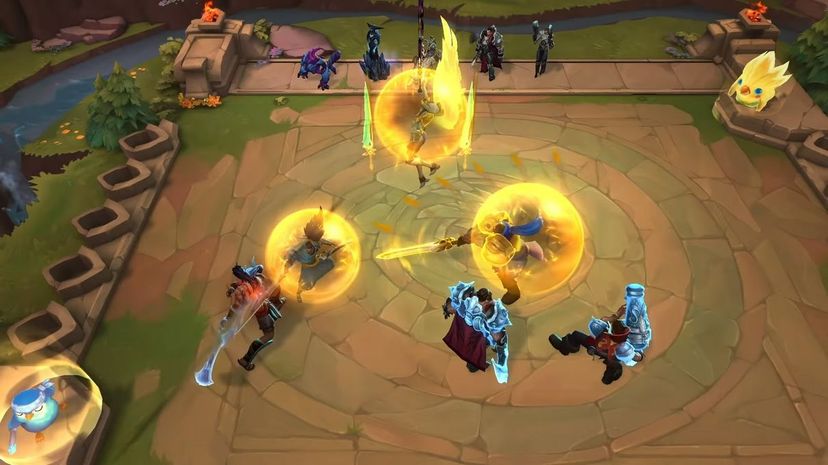 Image: Riot Games
About This Quiz
Strategy war games are definitely a thinking person's game, but they can be boring and time-consuming. Riot Games, the developers behind "League of Legends," have come up with a brilliant idea: Why not create a game that utilizes their champions from "League" into a completely new game? Enter "Teamfight Tactics." Similar to "Risk," you need to consider the placement of your champions and dominate the board, knocking opponent after opponent out until you're the last person standing. However, by adding animation and making a tighter time constraint, they've created a new spin on an old game genre.
Don't think TFT is for you? Sure, there are some difficulties in getting into a new game, but once you find your champion, you'll be hooked. And in case you think there's only one genre available, check this out! Are you a horror fan who loves the spooky and deep? Check out the demons and void creatures; they can intimidate as well as cast some nasty spells. How about a trip to the seven seas? Pirates are aplenty in "Teamfight Tactics!" There's even a powerhouse of a robot available … if you can catch him! Couple the variety with an easy upgrade system, and you're set to play. Still not sold? Did we forget to mention that you can play an ADORABLE Little Legend while you're battling?
But while you're fighting, knowing what buff goes best with a champion is key. Do you think your cheat sheet is up to date? If so, take a break, look these buffs over and see if you can guess what these items from "Teamfight Tactics" are.